Marissa Danzy BCC's New Chief Administrative Superintendent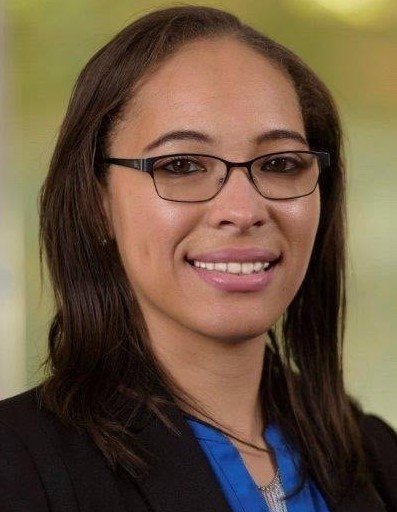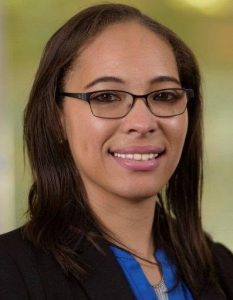 Marissa Danzy is the new Chief Administrative Superintendent, Physical Plant Services as of July '22.
She comes to BCC from St. Barnabas Hospital in the Bronx where she was Assistant Director of Facilities Management.
"I knew about BCC from working and going to school in The Bronx at SUNY Maritime. I was looking for a senior leadership position and was pleased when I was selected by BCC as the new Superintendent," said Marissa.
Her background includes working in facility managerial positions at Palladia, Inc., Memorial Sloan-Kettering, Northwell Health and at an engineering start-up company to create facilities and technical training programs.
She sees her challenges at BCC as establishing a balance between personnel and budgetary issues. More than 150 people are reporting to her handling everything from the upkeep of the physical plant to landscaping, electrical and plumbing.
"BCC is a beautiful campus. I have a soft spot for great architecture so preserving the built environment is important to me," she noted.
As a problem solver, she enjoys her new job because every day presents new challenges.
When she received a BE from SUNY Maritime, her training included working on a steam ship traveling around the world in the Midshipmen Under Guidance Program. She received her Coast Guard Engineering License and did repairs on the ship along with taking classes and standing watches.
In addition, she holds an MBA from Syracuse University's Whitman School of Management with a concentration in Supply Chain Management and Finance.
Kay Ellis, VP of Administration and Finance, said: We are happy to have Chief Danzy as a key member of the team. Our beautiful historic campus is beloved by our students, staff and faculty and poses significant challenges to optimal stewardship – we know it is in good hands with Marissa and the PPS Team.
BCC welcomes Marissa to our staff.