More Help for Honduras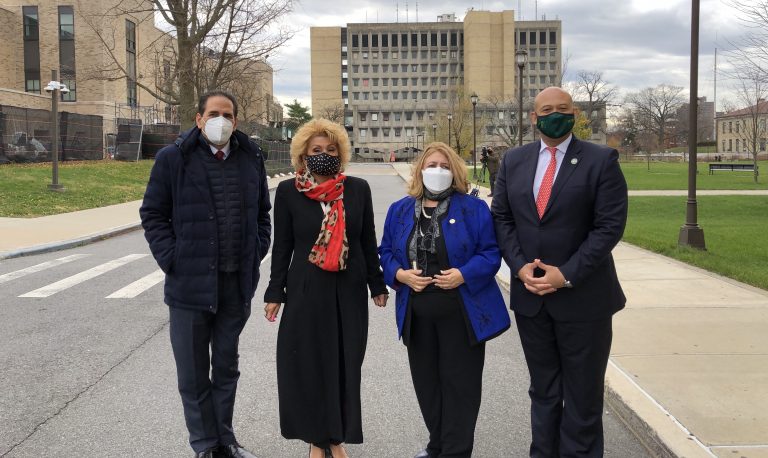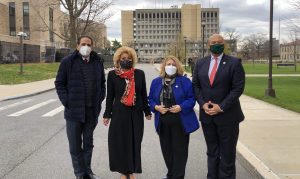 In the wake of devastating hurricanes and earthquakes in Honduras, New York City Council Member Fernando Cabrera and Bronx Community College launched a second joint drive to provide relief to the people of that impoverished Central American country. It kicked off with a press conference on Friday, December 4, at the Hall of Fame Gate. Speakers included Council Member Cabrera, BCC Provost Lester Sandres Rápalo, Justice Carmen Velasquez, President of the Honduras Humanitarian Foundation Rosario Murillo and Charito Cisneros, President of the NY Hispanic Cosmetology & Beauty Chamber of Commerce.
Donations can still be dropped off at Bronx Community College at the Hall of Fame Gate on Hall of Fame Terrace between 9:00 a.m. and 5:00 p.m. through Sunday, December 13. Acceptable donations include non-perishable food items, child and adult diapers, feminine products, cleaning supplies, bottled water and batteries. Clothing or other cloth items will NOT be accepted.
By giving what you can to those who have lost everything, you will be honoring the spirit of the season and exemplifying the values of the BCC community.