New Director of Accelerated Study in Associate Programs (ASAP) Celso Alvarez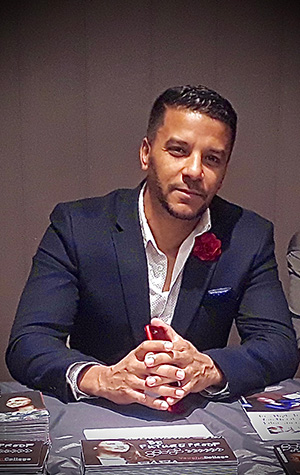 Celso Alvarez, a graduate of Bronx Community College (BCC), is the new director of Accelerated Study in Associate Programs (ASAP).
Celso graduated from BCC in 2005 with an Associate in Science in Business Administration and from Lehman College in 2007 from Lehman College in the same course of study.
He has 16 years of experience in higher education recently working as an Associate Vice President for Enrollment for a not-for-profit college in New York and a faith-based university in Miami, FL.
As an immigrant from the Dominican Republic, he knows the importance of a debt-free college education. ASAP is designed to provide the financial, academic and personal support that can help students complete their degrees on time without a financial burden.
Celso will use all mediums of communication to amplify the BCC ASAP brand by working diligently with the schools in the community and across The Bronx to highlight the benefits of enrolling in the BCC ASAP program.
ASAP advisors meet with students to review program expectations, address possible challenges and front-load specialized services and resources that students need. Students work with the same advisor from enrollment through graduation. The advisors are asked to address their assigned students' academic and personal growth needs that utilize a developmental approach to academic achievement.
ASAP is an important program for BCC students. Many students have difficulty meeting or never meet with their college advisor. They are ill-informed about what to expect during their first year in college.
The ASAP program eliminates challenges that students experience by providing them with the academic, social and financial support they need to graduate with an associate degree in as little as three years.
Celso said, "ASAP is important to the student population at BCC and I am pleased to join the College community as the director of the program."
BCC welcomes Celso and knows he will be an important asset to the ASAP program.