Nuclear Medicine Tech Students Receive Awards at Conference
Once again BCC students in the Nuclear Medicine Tech program have excelled at the Greater New York Chapter of the Society of Nuclear Medicine held on April 29 and 30. More than 120 technologists and students attended.
This rewarding technology field involves collaboration and interactions with highly specialized people, the operation of sophisticated instruments and excellent salaries. Nuclear Medicine is a branch of medical imaging that uses radioactive isotopes for the diagnosis and treatment of certain diseases.
The Nuclear Medicine Technologist prepares and administers the correct radioisotope doses, positions the patients under the gamma camera and produces images that are then interpreted by a physician.
BCC's affiliated clinical sites include Montefiore Medical Center, Mount Sinai Medical Center, New York Presbyterian, St. Barnabas Hospital, Memorial Sloan Kettering and Lincoln Hospital.
Under supervision, students perform scans of the liver, bone, brain, kidneys, heart and cardiovascular system.
Upon the completion of the program at Bronx Community College, students are required to pass one of two national registry examinations to become certified as a Registered Nuclear Medicine Technologist and to practice as a Nuclear Medicine Technologist.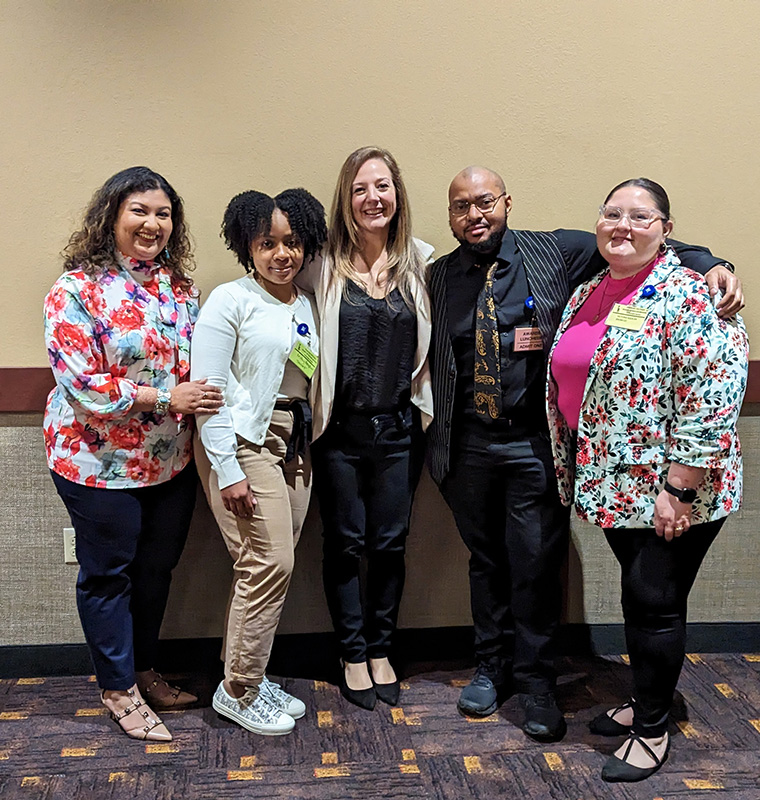 The four students presenting at the event were Victoria Aguilar, Nahasia Fennell, Barry Johnson and Khaleda Quaiyum. All of these students will graduate in June.
The students decided to become a Nuclear Medicine Tech program because it is a rapidly growing field that offers great employment opportunities. They also wanted to work in the healthcare industry. In addition, they want to help people who are ill by using the most up-to-date technology available.
The fees and hotel for Professor Grace Wenzler, the Director of the BCC Nuclear Medicine Tech program, and the seven students attending the event were paid by a Perkins Grant which is given to school districts and public two-year colleges for technical education programs.
"I couldn't be prouder of these students. They competed and succeeded against students from four-year schools and impressed the judges with their comprehensive presentations," said Professor Wenzler.
During the course of their studies, the students did internships at any of the above listed clinical affiliates. The average salary for a Nuclear Medicine Technician is between $37 and $42 an hour. COVID-19 meant that many people retired in this field, so hospitals are searching for qualified candidates. There are great employment opportunities.
Barry's and Khaleda's presentation was on Nuclear Technology in Agriculture. A relatively new field. This is the process of using radiation to change the characteristics of genes in plants, seeds and organisms and translate that research to patients receiving radiation. Their presentation placed as the runner-up.
The subject of Victoria's and Nahasia's presentation was Novel Alpha Therapies. Targeted Alpha Therapy is based on the coupling of alpha particles emitting radioisotopes to tumor-selective carrier molecules, such as monoclonal antibodies or peptides. These molecules have the ability to selectively target tumor cells even if they are spread throughout the body. Their presentation received the 2nd place award.
In addition, Professor Mario DiDea, clinical coordinator and lecturer in the BCC NMT program became the president of the Society of Nuclear Medicine and Molecular Imaging – Greater New York Chapter.
"This was a great networking opportunity for our students as potential employers attended and saw how talented and dedicated they are. I look forward to seeing them excel in this exciting field that is the future of medicine," noted Professor Wenzler.