Paid Summer Internships for BCC Students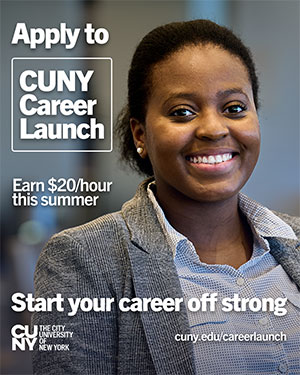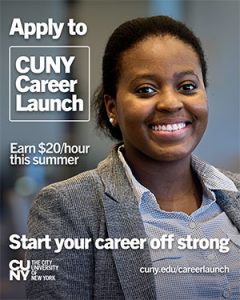 BCC President Dr. Thomas A. Isekenegbe announced that the College has partnered with CUNY and the NYC Mayor's Office to provide paid summer internships for our students through the 2022 CUNY Career Launch.
This program will drive a critical component of our promise to create meaningful career-driving workforce opportunities before graduation.
Students will have the opportunity to work within a sector hub with a focus on one of five industries: Education, Healthcare, STEM/Green, Government and Community/Social Service. Students will earn $20 per hour for 19 hours per week for seven weeks beginning July 6, 2022.
Thanks to funding and support from City Hall, we will be bringing this opportunity to life rapidly.
Applications close on April 29. Priority will be given to students with little or no prior internship experience.
Students interested in participating should visit: cuny.edu/careerlaunch