President's Award for Excellence in Service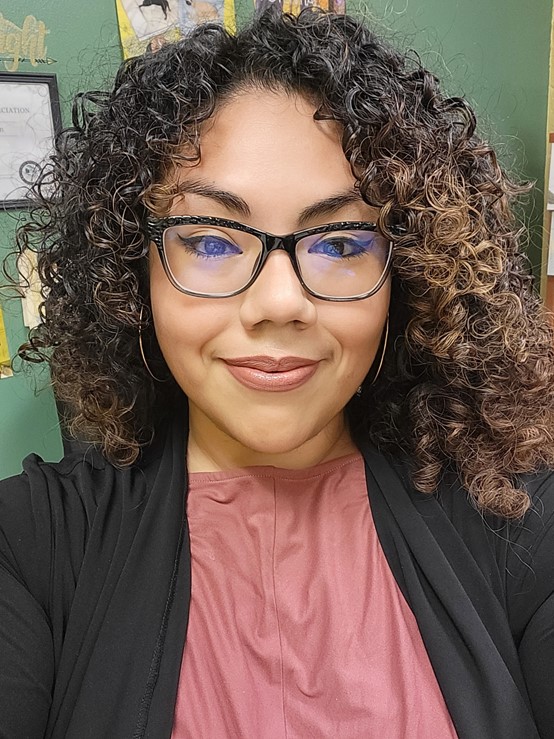 Tiffany Dubon-Yard is the Student Life Specialist in Civic Engagement for the Office of Student Life at Bronx Community College. Tiffany was born and raised in the Bronx and first generation Honduran American with a bachelors in arts double majoring in Journalism and Sociology from SUNY Purchase College and a master's in Student Affairs and Administration from SUNY Binghamton University.
She started out as an Academic Success Coach for the Academic Success Center at Bronx Community College in December of 2014. Tiffany has been serving the campus community through the Office of Student Life since April 2017. In her capacity as Student Life Specialist, Tiffany serves as the advisor to the Student Government Association and Phi Theta Kappa International Honor Society, Lambda Nu Chapter.
Tiffany sits on various social justice initiated working groups such as founder and co-chair of the Social Justice Network (founded in 2020), executive board member of Justice@BCC, advisory board member of WomXn Up! A Space to Resource, and serves as both vice chair of the Student Life & Community Engagement committee and Interim Vice Chair of the Association of Latino Faculty & Staff (ALFS). Tiffany was awarded Staff of the Year by ALFS in 2021.
Tiffany has been able to work on strengthening the bond within the BCC community to become the village our student body deserves. Tiffany has hosted well over 100 social justice, civic engagement and radical wellness events, workshops, and training sessions at Bronx Community College since 2020. Through all the organizations she works with she was able to create the first Social Justice Student Leadership Certificate Series at Bronx Community College in fall 2021. The program is now in its 3rd year.
Tiffany looks forward to engaging students in ways they want to be engaged and empowered to reach their goals. Tiffany was selected to join the CUNY Campus Climate Grant committee of five in the Spring 2023 semester in which they worked to create and execute a certificate program for students and opportunities for faculty and staff that consisted of workshops on effective and ineffective strategies to hold difficult race conversations, anti-racist activity book parties, and hosting the play titled Dissonance, a 90-minute two-person drama that asks the question, "Can a Black woman and White woman — who have been friends for twenty years — have an open, honest conversation about race and have their friendship survive?" Set in the aftermath of George Floyd's murder and the summer of 2020, this play is about unity and healing. We held three viewings with a post-show discussion for each.
These are just some of the great achievements that Tiffany has accomplished at Bronx Community College which led to earning her the President's Award of Excellence in Service for 2023.