President's Award for Excellence in Teaching – Full time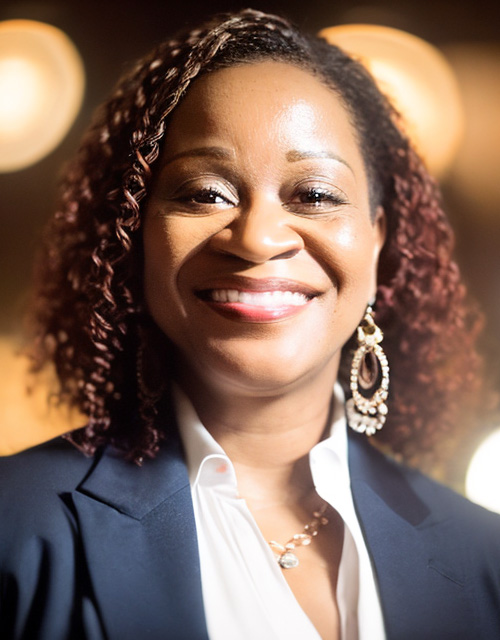 Monique A. Guishard, PhD (she/her/hers) is a tenured Associate Professor of Psychology within Bronx Community College's (BCC) Social Sciences Department. She is an entirely CUNY educated scholar (BCC, Herbert H. Lehman College, Hunter College, & The CUNY Graduate & University Center). Dr. Guishard is a womanist community social psychologist, abolitionist educator, research ethicist, and organizer. She identifies as Afro-Latine/x.
Being a Bronxite, a St. Thomian, and the child of Black and Latine Caribbean immigrant parents has shaped her scholarship on settler colonialism, liberation psychology(ies), critical race methodologies, in addition to social-justice oriented approaches to ethics.
Her approach to teaching centers students' holistic wellness, with engaging anti-racist curricula, activities, and assignments designed to edify all learners. Dr. Guishard is the outgoing chair of the BCC Senate Diversity and Inclusion Committee and is co-principal investigator of the Black, Race and Ethnic Studies Initiative funded Jumpstarting the Black & Latinx Emerging Scholars Pipeline project.