RELIEF FUNDS FOR THE LEFT OUT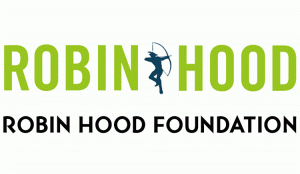 The Robin Hood Foundation has awarded Bronx Community College a $100,000 grant to provide emergency assistance to BCC students who were not covered by the federal Coronavirus Aid, Relief & Economic Security (CARES) Act. That includes our undocumented, international and part-time Broncos — over half of BCC's entire student population.
"We are excited that we will be able to offer this assistance," says Grants Director Judith Eisenberg. "The money can be used for tuition and books, but also for personal emergency needs like food, rent, utilities and internet service."
The funds will be available shortly. At that time, students will be told how to apply for the assistance. There is a limit of a thousand dollars per applicant. The aid will be dispersed through BCC's new Academic Resource Center, which was formerly known as the Single Stop office.
"The Robin Hood Foundation has supported BCC's Future Now program for many years and as a result, countless lives have been transformed," notes BCC President Thomas A. Isekenegbe. "We are grateful for this new expression of faith in the College's mission."