Rep. Ritchie Torres Announces $150,000 in Federal Funding for Workforce Development Programs in The Bronx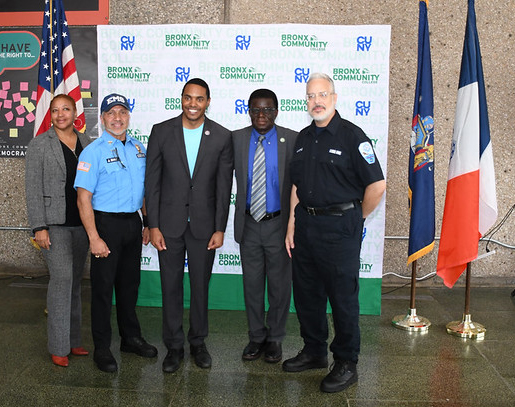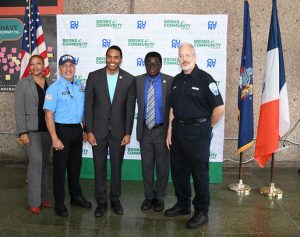 On Thursday, October 13, Rep. Richie Torres (NY-15) joined BCC President Dr. Thomas A. Isekenegbe to announce federal funding for the College's  Allied Health Workforce training programs.
The $150,000 investment will fully subsidize Allied Health training through the Workforce Development and Continuing Education Department for 100 residents of the South Bronx.
These funds will provide for Phlebotomy Technician, Electrocardiogram (EKG) Technician, and Emergency Medical Technician (EMT) training. Through this type of training, all students will be prepared to sit for the associated industry-recognized certifications, making them job-ready upon completion.
Congressman Torres said "I am proud to join Bronx Community College to announce this much-needed federal funding to give 100 residents in my district a pathway to high quality education and good paying jobs. Our borough is striving to reach its full potential, and funding like this is so critical to ensuring Bronxites have the tools they need to succeed. I am grateful for the tireless work of educators in the Bronx and I am excited to see the positive impact this program will continue to have on our community,"
"On behalf of the Students, Faculty and Staff of Bronx Community College I want to thank Congressman Torres for his friendship and support of the College. Today's announcement of $150,000 dollars in community funding from his office will train 100 Bronxites through our workforce development allied health training program. This training program is in partnership with Code One, a Bronx based Medical Education and EMT training provider and over the last four years we have had a 100 percent job placement success rate. This funding from Rep. Torres will allow us to expand this critical work for our community," said BCC President Thomas A. Isekenegbe.