Rounding Up Broncos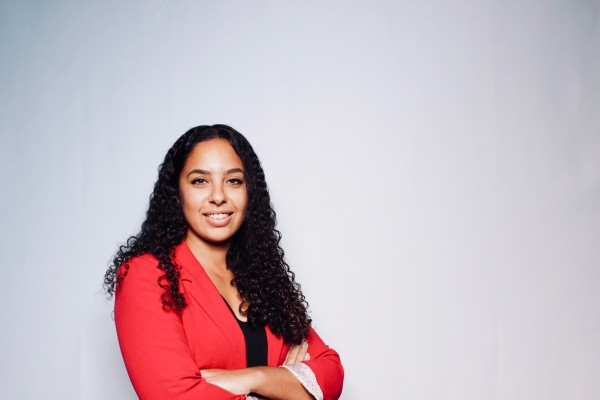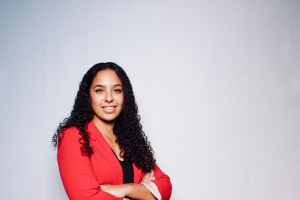 For many future students of BCC, Erica Levy is one of the first faces of the College they see.
"My primary role is to oversee recruitment initiatives for students at Bronx Community College," says the Assistant Director of Recruitment for the Office of Admissions Services. "That involves going out to local high schools and partnering with local community organizations to recruit students to be future enrollees and future attendees of the College.
"Of course, what's significantly different now is that we're doing things online and at a distance. We're working with students and guidance counselors on different events that we would normally have on campus. But we've incorporated a virtual tour of the campus, a video introduction to BCC from the Communications and Marketing office and videos of current BCC students talking about what their experience has been like. It's a robust online program of introduction to BCC.
"The goal is still to get students to enroll and making it a seamless process from high school graduation or whatever their previous history may be: students who have been out of school for a while or gotten their high school equivalency diplomas or who are transferring from another institution. I help all those students and work with the team at BCC."
During this time of the year, Assistant Director Levy focuses on accepted students who are looking to come to the College for the fall 2020 semester, walking them step-by-step through the admissions process. At virtual forums, prospective students get all of their questions answered. "They have the normal nervousness and hesitation about going to college, which is that much more enhanced by the current pandemic.
"Throughout the year we work to engage prospective students. We really get the word out about all the academic offerings we have, the financial aid and the student support services. At this time, students are very uncertain about what the future holds, so a lot of our conversations are about assuring the students that at BCC we're still doing everything to make it a great student experience and a great first semester. A big initiative is issuing laptop loaners. The students are very excited about that."
Ms. Levy says now is a great time for those who may have dropped out or never entered college to rethink attending a local school like BCC to get the skills and a degree during these unpredictable times and put them to good use.
"We have a phone line that is open every day that's answered by an admissions representative, so students are able to call in and get their individual questions answered. The same is true of emails sent to our admissions inbox, which are responded to quickly as well."
Born in Long Island, Assistant Director Levy has been at BCC in her current position for a little over two years — but her roots in The City University of New York go back much further. "I've been a part of the CUNY system for a very long time — I went to Baruch, where I did both my undergraduate work and my master's degree in higher education administration. l've always been enamored by the offerings that CUNY has and I'm very passionate about public education, especially in a neighborhood like the Bronx that very much needs higher education.
"I truly believe that the greatest opportunity is through education. We're here to assure the students that their perseverance is worth it and that they can prevail."