"Run the Bronx" Returns!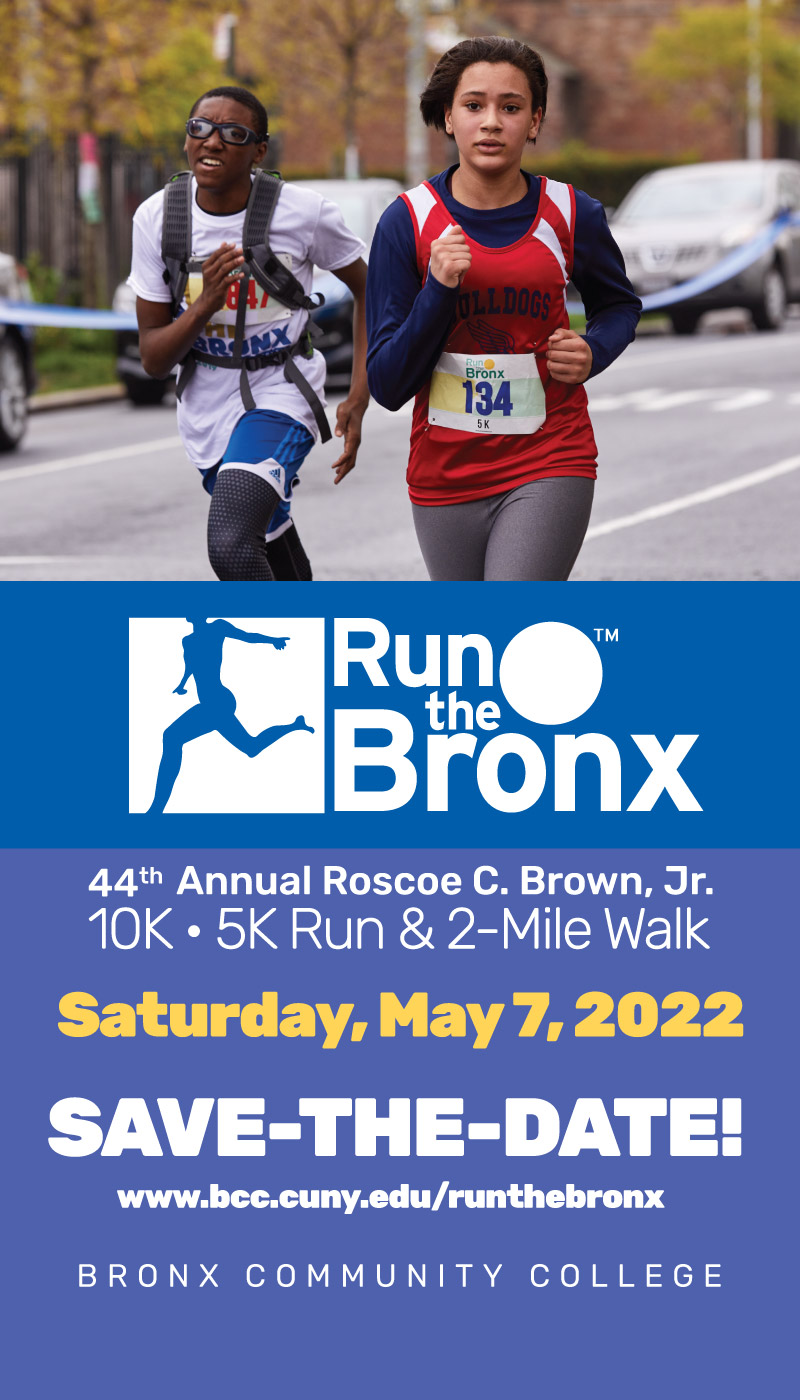 On Saturday, May 7, 2022, Bronx Community College will host the 44th Annual Roscoe C. Brown Jr. Hall of Fame 10K • 5K Runs and 2-Mile Walk, otherwise known as "Run the Bronx."
And for the first time since the pandemic, the second oldest footrace in the city will be held live on the campus of BCC and the surrounding neighborhoods in the borough!
Co-founded in 1978 by BCC President and Tuskegee Airman Roscoe C. Brown Jr., Run the Bronx has regularly attracted over 2,000 participants from around the world, even as it celebrates fitness and wellness in the borough. In addition to the race, there will be free health screenings, refreshments, medals for all who complete the course and trophies for the outstanding athletes of the day.
Watch for further information.