The Association of Community College Trustees Visited Bronx Community College on Wednesday, October 26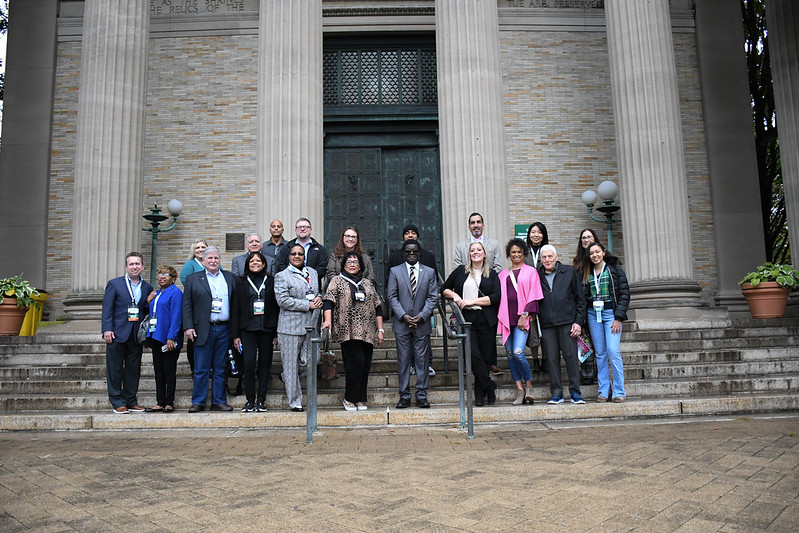 The City University of New York (CUNY) hosted the 53rd Annual Association of Community College Trustees (ACCT) Leadership Conference from October 26 to 29. The theme of the conference was "Community Colleges: Improving the Lives of Entire Families."
A highlight of the visit was a tour for ACCT members of Bronx Community College (BCC) on October 26.
BCC was chosen for this tour because of its rich diversity which reflects its dedication to NYC's population. Most students graduate debt free and the annual workforce income attributable to BCC credits annually amounts to $175.5 million.
The College is committed to education and graduation via ASAP (Accelerated Study in Associate Programs) and other academic services.
The Automotive Tech and Nuclear Medicine programs are unique to CUNY. Its Future Now program trains the formerly incarcerated youths.
ACCT members visiting BCC's historic campus saw its National Historic Landmarks including the work of internationally renowned architects Stanford White, Marcel Breuer and Robert Stern. They were also guests at the Hall of Fame, the first of its kind in the country.