TWO WHO EXCELLED
The Valedictorian and Salutatorian of the Bronx Community College Class of 2020 are each a tribute to the power of perseverance.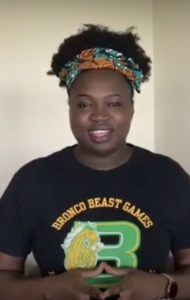 For Salutatorian Catharina Pieterse, BCC has been an experience radically different from the one she knew as a child. "I grew up on a farm in South Africa in a small town. From an early age, I learned from my parents the spirit of giving back to people."
She came to America at 21 as an au pair in Westchester. The family eventually sponsored her visa. "And that's how I ended up at BCC."
At the College, Catharina studied dietetics and nutrition. "I've always had a passion to work for an NGO, definitely in Africa, as an adviser for food or nutrition programs. I've seen first-hand the damage that's been done in Africa. I would like to make a difference."
Aside from the classes she had to take for her major, "I loved politics and sociology. They taught me so much about humanity. It's not just the knowledge that you acquire, but what you are going to use it for afterwards.
"I felt like the campus was my club. There were so many people that I met, so many many cultures I had no idea about. I don't think I could have learned that anywhere else."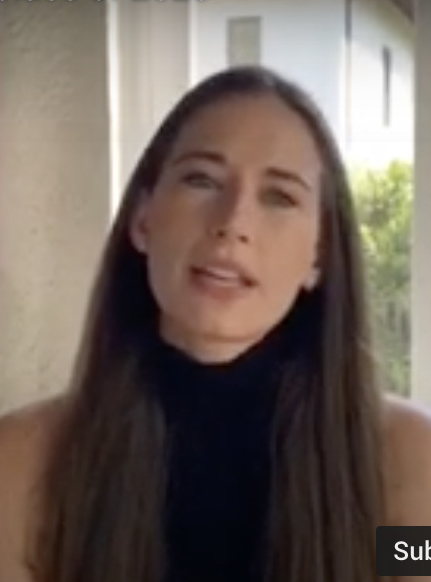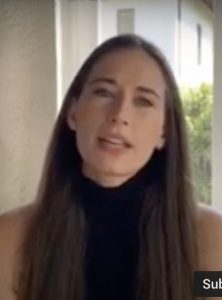 Catharina is already registered for classes at Lehman College, where she will get her bachelor's in dietetics and nutrition.
"We have a saying in Zulu called UBUNTU, which means 'I am because we are.' Being a student at Bronx Community College has personified this for me. I would not be here today without the guidance and support of the BCC Community."
Sparkle Sillim Laar, the Valedictorian of the BCC Class of 2020 is also from Africa. "I grew up in Ghana in West Africa until I was 18 and moved to this country in 2017. The culture in Ghana is community-based, so most of my successes and the way my personality was formed were the result of how I was nurtured and the people around me."
When she came to America, after a short stint as a dietary aide, she was accepted into BCC.
"My very first class was an English class. Going in I was so nervous and anxious. It was my first day in college, I was in a new country, I had no idea how to interact."
She soon learned. A summer class convinced her to major in chemistry and she became deeply involved in the Department. "I got so many opportunities from them. The first was going to Washington D.C. for the Black Engineer of the Year Award conference. The next was my trip to India last summer to study sustainability." Sparkle was also one of six BCC Kaplan Leadership Program scholars this past year.
"I have grown so much from being a student at BCC.  Not just academically but as a person. I have been exposed to people all over the world and they have similar stories to mine. So I never felt like I did not belong here."
Her next step: a bachelor's degree from Cornell, where Sparkle will be majoring in Human Biology, Health and Society at the College of Human Ecology. "In this country, there are so many health disparities. If I can be in any position that can help my community, by advocating for them or being that person who can solve an issue for them, that's the person I want to be."