Two-year Grant for $1,519,573 from New York State Workforce Development Initiative (WDI)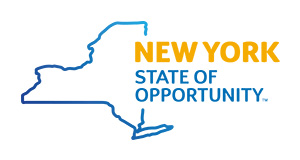 BCC received a $1.519.573 grant from the New York State Workforce Development Initiative (WDI) to support the "Uptown Future of Work Centers."
This is a partnership with Hostos Community College (HCC) and the Borough of Manhattan Community College (BMCC). This partnership focuses on providing allied health training across BCC's and HCC's main Bronx-based campuses and BMCC's Upper Manhattan satellite training site located at The City University of New York (CUNY) in the Heights location.
BCC, HCC and BMCC will work in partnership across each college's respective employer networks to develop and implement new and enhanced allied health curricula across several in-demand, short-term training programs.
BCC will offer Computed Tomography (CT) certification courses for their Nuclear Medicine and Radiological Technology students and Certified Medical Administrative Assistant and Phlebotomy training programs for the community. Hostos will provide a Certified Billing and Coding Specialist (CBCS) training program and BMCC will offer a Patient Navigator Training Program.
The new "Uptown Future of Work Centers" program will build the internal capacity of each college by facilitating cross-collaboration with employers—resulting in more jobs and internship opportunities for all students—and implementing referrals between programs whereby the training offered by each campus will be open to all students.