Winning BCC Essayists Honored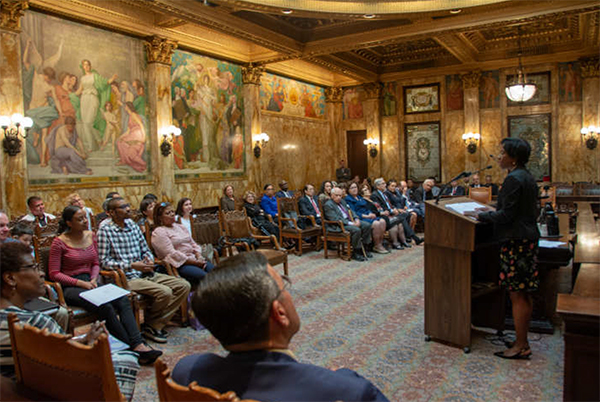 Fifteen BCC students majoring in Business Law, Criminal Law and Paralegal Studies are winners of the 2020 David A. Garfinkel Essay Scholarships.
The theme of this year's contest was "You, the Voter How Far Have We Come? Is the Journey Over?" Entrants were required to write 1,500 to 5,500 word essays with original writing and research on the topics of winning the right to vote, barriers to voting or election district boundaries.
Scholarship prizes of $1,500, $750, $500 and honorable mentions will be awarded on Monday, February 10, at the Appellate Division First Department Courthouse in Manhattan.
The winning essays were written by Alli Abdulsalam, Melissa Acevedo, Kirsy Baez, Papi Bhowmik, Ashley Bisono, Joshua Cepero, Isaura Estrella, Robert Josman, Monet Merritt, Lourdez Molina, Angelina Ortiz, Harold Rosario, Alba Ruiz, Yarielis Sarita and Alicia Trammel.
The Historical Society of the New York Courts has offered this award since 2008, which is made possible by the support of Gloria and Barry Garfinkel in memory of their son David.