Bronx Community College Staff Members Get Certified as Mental Health First Aid Trainers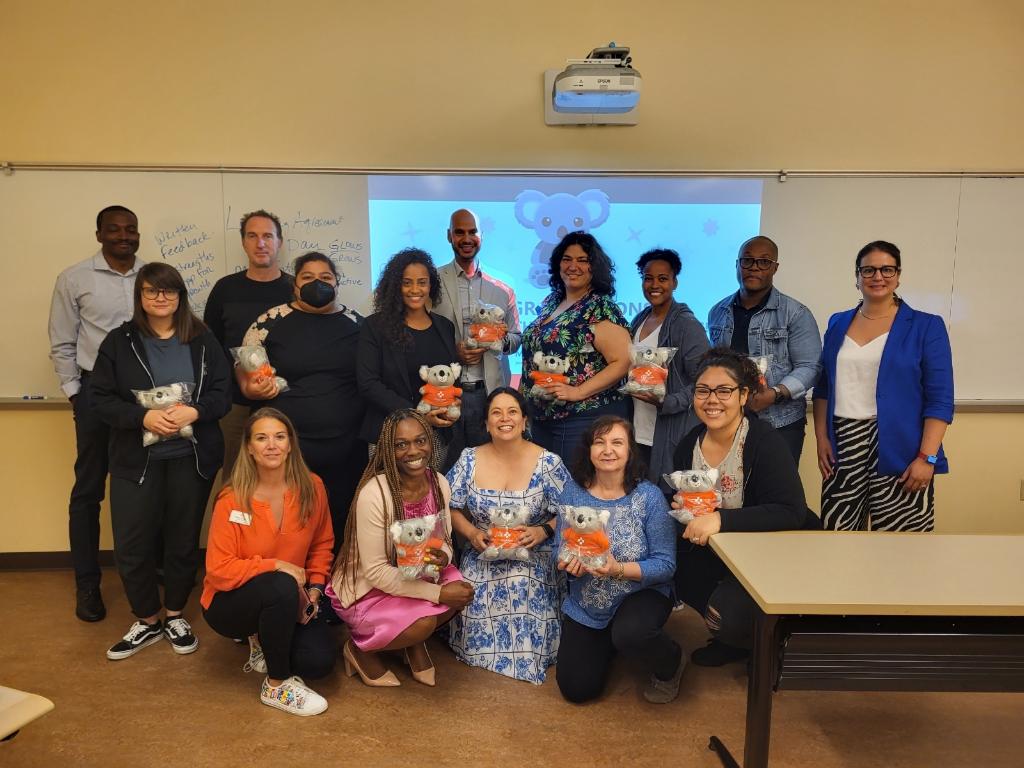 A core group of 12 Bronx Community College (BCC) staff members participated this summer in a three-day mental health first aid training organized by CARES (Counseling and Resources for Emergency Support) in an ongoing BCC initiative to identify individuals in crisis and build campus capacity to serve students, staff and faculty. These 12 individuals, now certified as trainers, will lead the way in training hundreds of students, staff and faculty members and provide them with tools to know how to help someone experiencing a mental health crisis. 
"We want to give our students every opportunity for success, and in doing so, create a community where mental health is cared about, discussed and supported," said CARES Director Dawn Daniels, who planned and organized the training, presented by the National Council for Mental Wellbeing.  "Our goal is to exponentially expand this initiative, so that these certified trainers then go on to train other staff members, who will learn how to recognize, identify and support individuals in crisis." 
The training addressed a range of complex mental health issues, including depression, anxiety, psychosis, suicidal ideation and more and provided an easy-to-implement and accessible community approach to creating a safe learning environment for students, faculty and staff.  As a result of their certification, it is expected that these 12 staff members will now each go on to train approximately 30 students, staff and faculty members through one day sessions in which they will become "Mental Health First Aiders". The concept, Daniels said, is that once a wider base is trained, these individuals will be able to call for professional help when necessary and offer support to those in crisis. 
CARES Administrative Coordinator Raine Diaz, who participated in the training, said, "Similarly to when someone is in cardiac arrest and CPR is being performed, seconds and minutes count. Many times, when someone is facing a mental health crisis, people are either afraid of saying the wrong thing or avoid saying anything altogether. This training gave us the tools to recognize when someone needs help and then be able to have the tough conversation with that individual until a professional arrives." 
BCC's Associate Dean for Student Development Dr. Manny Lopez endorsed the idea of conducting the training on campus and thought it was important enough that he too become a trainer. "Prioritization of the mental well-being of our students, faculty and staff is aligned with the mission of CUNY. Ensuring that we know how to recognize and assist individuals before and during a time of need is a cornerstone of our mission to enhance student success at BCC," Dr. Lopez said. 
During the 2022-2023 academic year, the CARES program at BCC provided nearly 7,400 emergency support services to 1000+ students.