Bronx Social Justice Matters International Film Festival
The Borough of the Bronx in New York City = birthplace of Jennifer Lopez, Billy Joel, Supreme Court Justice Sonia Sotomayor and hip hop music. But it's also known as the home of one of the poorest districts in the country, one of the highest mortality rates from COVID 19 and one of the worst highways in the nation.
That dichotomy is at the center of the 2nd Annual Bronx Social Justice Matters International Film Festival, which highlights films (national and international) and filmmakers, (professionals and those in the making), with change as their agenda. Social justice speaks to a global culture of equality. The festival will showcase films that challenge social constructs throughout the world by looking at both the "Bigger Picture "as well as the more personal and intimate perspective.
Films this year were submitted from as far away as China, Portugal, and Australia as well as 25 different US states. They touch on issues ranging from incarceration to our failing health care system and the demonization of immigrants. As with last year's Festival, in addition to the streaming films, the Festival is offering two panels: Now More Than Ever: Social Justice Today, a panel of social justice advocates, Saturday October 29, 2022 at 5:00 pm ET; and Ask the Filmmakers, a panel populated by some of the extraordinary filmmakers whose films are streaming at the Festival, Sunday October 30, 2022 also at 5:00 pm ET. The awards ceremony will be held Sunday October 30, 2022 6:15 pm ET. All Access Pass ticket holders are able to partake in all films, panels and the awards ceremony.
AWARDS
First Place- Narrative Feature Length (over 30 minutes) $1000
First Place- Documentary Feature Length (over 30 minutes) $1000
First Place – Narrative Short (under 30 minutes) $500
First Place – Documentary Short (under 30 minutes) $500
Student Award- (Associates & Baccalaureate) $500
Student Award- (Graduate) $500
Panel 1 – Now More That Ever: Social Justice Today
Live Stream begins October 29, 2022 at 5:00 PM EDT
Tiffany Dubon-Yard
Tiffany Dubon-Yard is currently the Student Life Specialist in Civic Engagement for the Office of Student Life at Bronx Community College, with a Masters in Student Affairs and Administration from Binghamton University. In her capacity as Student Life Specialist, Tiffany serves as the advisor to the Student Government Association and Phi Theta Kappa International Honor Society, Lambda Nu Chapter. Tiffany sits on various social justice initiated working groups such as founder and co-chair of the Social Justice Network (founded in 2020), executive board member of Justice@BCC, advisory board member of WomXn Up Resource, and vice chair of student life & community engagement in the Association of Latino Faculty & Staff.
Tommasina Faratro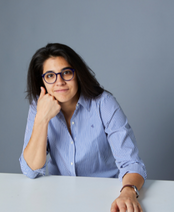 Tommasina joined the John Jay College Institute for Justice and Opportunity  as Special Projects Coordinator in August 2018. She has over eight years of experience in higher education. Tommasini coordinates the Institute's advocacy around making the City University of New York (CUNY) more accessible for students impacted by the criminal legal system and inclusive of their lived experiences. She leads and convenes the CUNY Justice Learning Collaborative and its workgroups.
Cynthia R. Copeland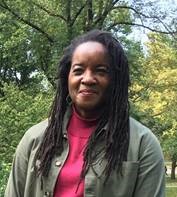 Cynthia R. Copeland is a museum consultant, extending her experiences as education curator, interpretive specialist, public historian and adjunct professor at NYU, to engage audiences in diverse learning environments. Formerly with the New-York Historical Society (N-YHS), she directed a digital learning project featuring N-YHS collections that illustrated the story of the American Revolution and co-curated exhibitions including the critically acclaimed Slavery in New York series, and Before Central Part: The Life and Death of Seneca Village.
Sabina Saleh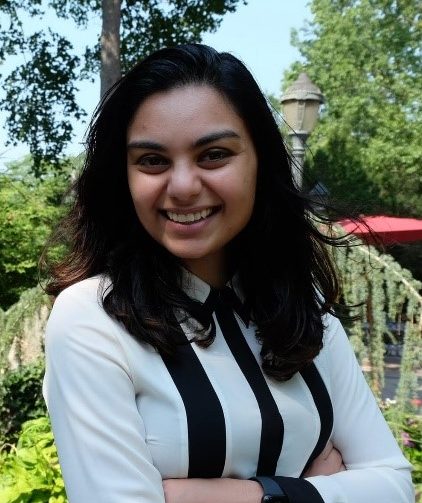 Sabina Saleh is a Licensed Clinical Social Worker who specializes in trauma-informed mental health services. Sabina is deeply passionate about helping people who have experienced trauma and adversity to develop a healthier, freer, and more joyful life. Her personal and professional journey has taught her that the potential for healing, growth and change exists within each of us, no matter our history or present circumstances.
Panel 2 – Ask the Filmmakers
Live Stream begins October 30, 2022 at 5:00 PM EDT
Panel 3 – Awards Ceremony
Live Stream begins October 30, 2022 at 6:15 PM EDT