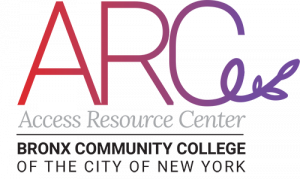 Access Resource Center
Office Location: Loew Hall Room 125
718-289-5179
Fall/Winter Hours
9am – 5pm
Monday – Friday
---
UPDATE: The Access Resource Center (ARC) is temporarily closed to the public due to the current health crisis. The ARC staff is working remotely Monday through Friday  9 am – 5 pm. If you need to contact us you may call us at 718-289-5179 or email us at: BCC.ARC@bcc.cuny.edu
This is the best and fastest way to reach us. We will make every effort to respond as quickly as possible.
We wish you the best and please be safe.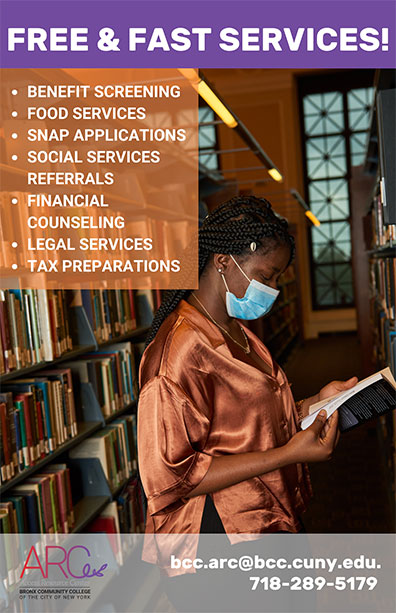 Bronx Community College's Access Resource Center, is your one-stop place to get connected to government benefits and resources. Whether it's childcare, SNAP, or transportation, you can get a referral for services available to you – where you live and when you need it.
We offer the following FREE services:
Quick Assessment Screening
Legal Consultation
Financial Consultation
Tax Preparation
We also partner with other BCC offices across the campus to find innovative ways to empower our students and ensure they are successful.  With their help, we coordinate:
Access Resource Center, with lists of jobs, housing, pantries, and more
Distribution of FREE food staples at the BCC Food Pantry
Assistance with recertification of benefits
Fair Hearing Assistance
Assistance obtaining other government resources
All of our services are FREE.