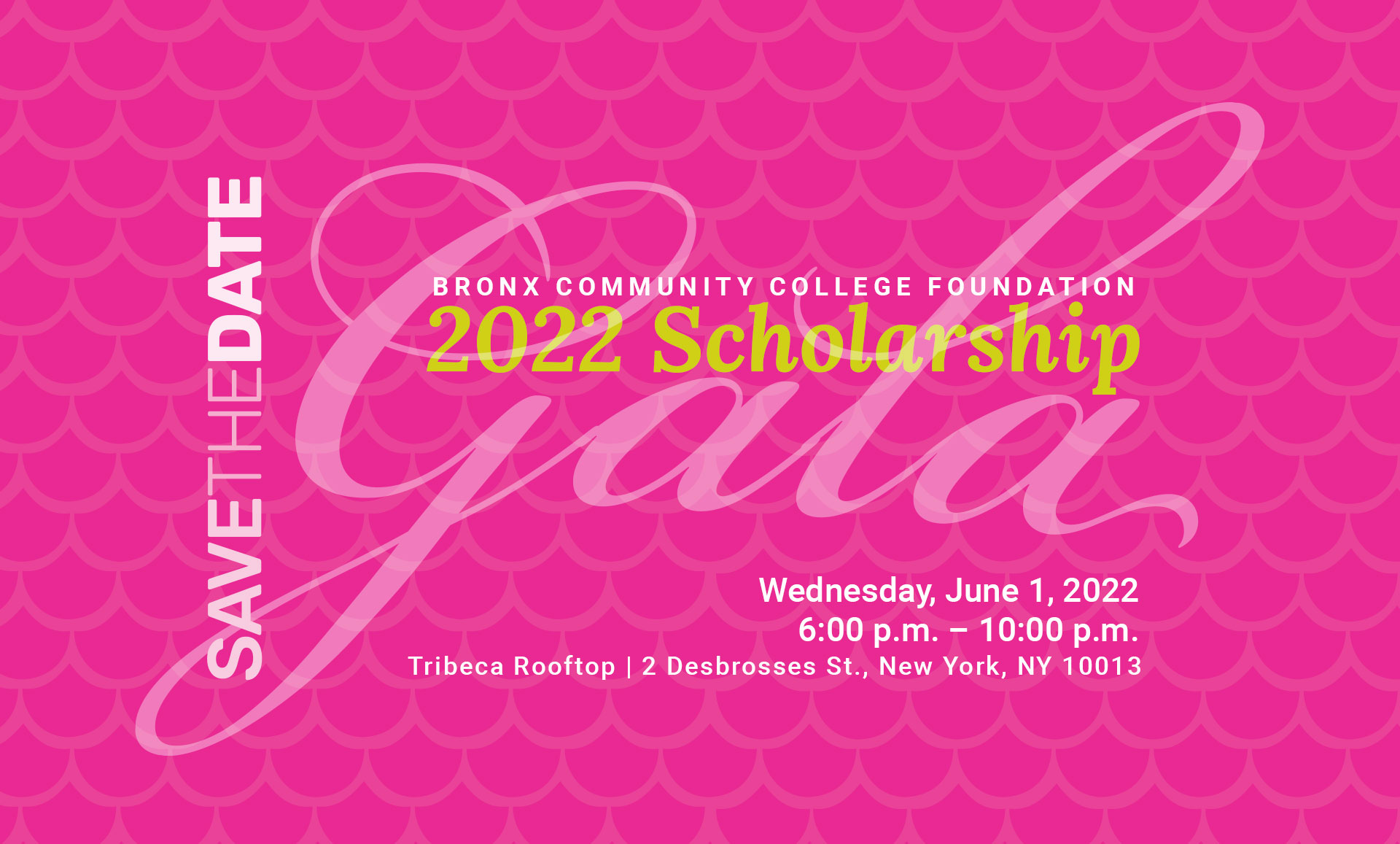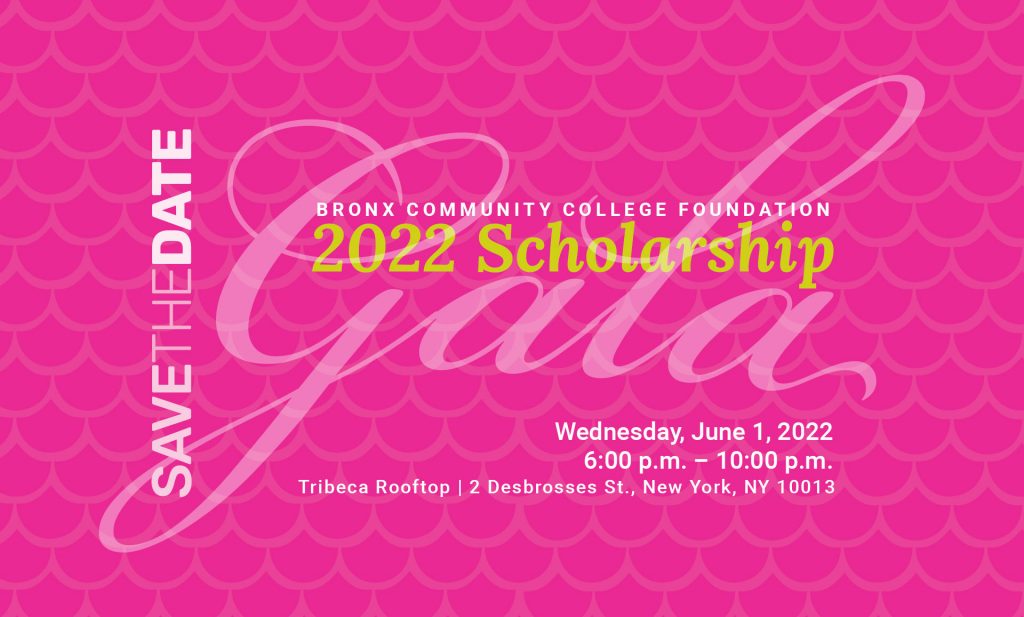 Dear Gala Guests
We are excited to host you on Wednesday evening. We encourage all guests to be fully vaccinated and consider testing before tonight's event. Masks are encouraged for anyone that prefers, but not obligatory. If you have any symptoms, please respect our community and stay home. We have taken appropriate safety measures to host this event, but we can not fully guarantee you will be 100% safe from COVID-19 while attending. Please have your ticket ready when you arrive to make entry seamless. We are so excited you will be joining our celebration!
Thank you.
The Bronx Community College (BCC) Foundation Scholarship Gala is the College's leading fundraising event in support of BCC students. It attracts approximately 300 industry leaders, educators, entrepreneurs, government officials, community partners and a host of friends and supporters.
The primary goal of the Gala is to raise funds which provide direct scholarship support to deserving BCC students – 42% of whom come from households with and annual income of $15,000 or less.
BCC Foundation scholarships support students with the greatest financial needs to stay in school, graduate and put them on the path to transforming their lives and that of their families.
Alfredo M. Angueira, Esq.
Bronx Drafthouse
Elba Arias
Popular Bank
Eddy Bayardelle, Ph.D.
Bronx Community College
Doris Gonzalez
Kyndryl
Thomas A. Isekenegbe, Ph.D.
Bronx Community College
Karl Omar Lawrence
Bronx Community College
Samantha Magistro
Bronx Pro Group
Kirssy Martinez
NYS Assembly 77th District Office
Sterling Roberson
United Federation of Teachers
Michael Robinson
Microbin Radio
Luz Rosado
Merrill Lynch Wealth Management
Yokasta Segura-Baez
Capital Dynamics
M. Monica Sweeney, MD, MPH, FACP
SUNY Downstate Medical Center (formerly)
Olga Luz Tirado
Bronx Tourism Council
Michael G. Williams
Bronx Veteran Affairs Medical Center