Bronx Community College Holds Boot Camp
The Bronx Community College (BCC) Office of Career Development facilitated a Career Readiness Boot Camp over the winter break on January 10 and 11.
The Boot Camp was designed to get students ready for paid internships and jobs in their field of study. It was held in collaboration with the Accelerated Study in Associate Program (ASAP), CUNY Edge, First Year Program (FYP) and College Discovery. In addition, external partners who attended the event included: Workforce 1, America Needs You, Blackstone LaunchPad, McDonald's and the NY/NJ Port Authority. Their participation provided students with employment, entrepreneurship, internship and mentorship opportunities.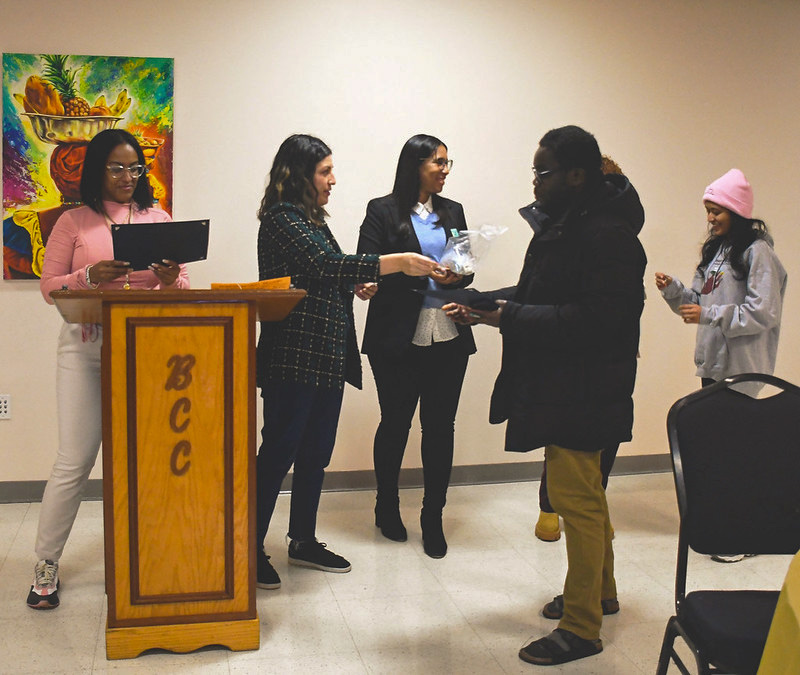 In total, 36 students attended the Boot Camp and received a "good-to-go" certificate and career-ready pin.
The Boot Camp included workshops in resume writing, cover letters, thank you notes, interview skills and tips on how to succeed in the workplace.
The event was very successful. All of the students who attended said they would recommend the Boot Camp to fellow classmates and friends. In addition, 80% of the students expressed feeling confident in applying for paid internships or jobs.
Alán Fuentes, Director of The Office of Career Development, said: "We intend to hold more Boot Camps and career readiness workshops in the future. We urge more students to take advantage of these opportunities to better prepare themselves moving forward with the tools they need to secure a paid internship or a job in their field of study."
For additional information on programs offered by the Office of Career Development visit:  http://www.bcc.cuny.edu/campus-resources/career-development/
Office of Career Development
Sage Hall, Second Floor
(718) 289-5177