Instructions: How to Update Your Personal Information
Step 1: Log into CUNYfirst.
Step 2: Select Student Center

Step 3: Select Profile

Step 4: Select Contact Details to change your personal email.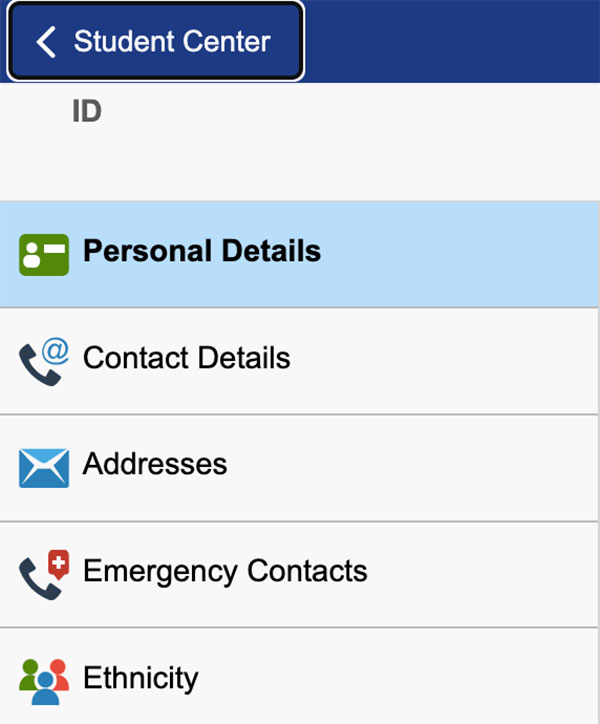 Step 5: Select the Addresses tab above to change your home and mailing address.
Step 6: Select Emergency Contacts tab to add or change your emergency contacts.