Congratulations to Dr. Robert Wechsler (Adjunct Assistant Professor, History) who has been awarded The New York Labor History Association's John Commerford Labor Education Award for his contribution to workers' education.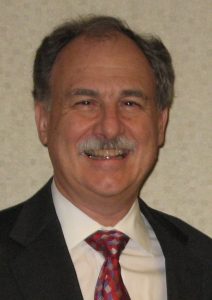 Robert Wechsler's career embodies his commitment to labor education and to workers' empowerment.   Starting at the Transport Workers Union in 1981, he served as Director of Education and Research from 1990 – 2010. The study materials and training programs he developed created an educational pipeline enabling many thousands of rank and file members to advance through local leadership and national union staff positions.
An inspired teacher, Wechsler taught history and collective bargaining at Baruch College, Empire State College, the National Labor College, and Bronx Community College.  An award-winning labor journalist, his books and articles cover a broad range of subjects, including Jewish tailors in London's East End,  racism in the Philadelphia transit system, bargaining and contracts and much more.
An extraordinarily active Board member of the NYLHA from its earliest days, he served three terms as president, and developed an NYLHA Labor History News Service that distributed articles monthly to about 100 newspapers.
Equally accomplished on the Robert F. Wagner Labor Archives Advisory Board, Wechsler was instrumental in securing the donation of hundreds of boxes of TWU records and in the creation of a TWU oral history collection at the Archives. Just as important, he inspired and cajoled other unions to do the same.
The 2021 Awards will be held virtually on Thursday December 2, 2021 from 6pm – 7pm. Read more about the award and the event.
Congratulations again, Dr. Wechsler!