Nissan Technician Training Academy Partnership
Our partnership with the NISSAN Technician Training Academy (NTTA) will prepare you for a career as a factory-trained technician at NISSAN or INFINITI dealerships nationwide.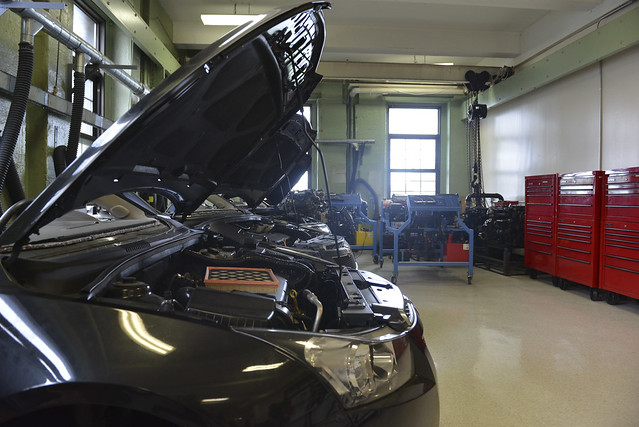 You'll gain hands-on automotive diagnosis and repair experience, qualifying you to step into one of the estimated additional 6,000 technician jobs NISSAN and INFINITI dealerships expect to offer over the next 5 years.
NTTA Program benefits include:
Factory-Specific Training
NISSAN & ASE Certification
Apprenticeship Opportunities
Tuition Reimbursement Incentive Program
Participating in this program will provide you with the opportunity to earn an Associate of Applied Science degree in Automotive Technology.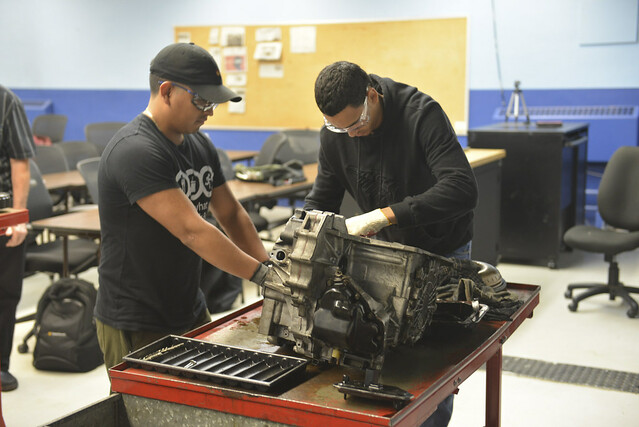 You will be eligible to get certified in:
Automatic Transmissions
Basic Electrical Concepts
Chassis
Engine Mechanical
Heating, Ventilations & Air Conditioning
Manual Transmissions
Apprenticeship Program
As an NTTA student, you are encouraged to participate in the apprenticeship program (subject to dealership availability), which offers hands-on dealership experience plus the opportunity to earn money while you learn.
Factory Specific Training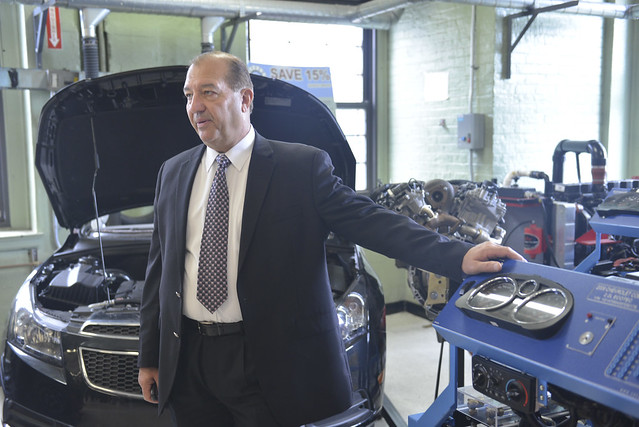 You will have access to Nissan's specific online training coursed, Nissan and Infinti Service Operations manuals and vehicle diagnostic data to help you learn how to diagnose and repair Nissan and Infiniti vehicles.
You will work on NISSAN and/or INFINITI vehicles, giving you hands-on experience and preparing you for a career in at a dealership.
Tuition Reimbursement Incentive Program
Graduating students hired full-time by a NISSAN or INFINITI dealership are eligible for a monthly tuition reimbursement incentive (up to $6k) over the course of 2 years of employment.