Scholarships are gifts. They don't need to be repaid. Some scholarships  cover the entire cost of your tuition, others are awards that will help reduce the cost and make the remainder more manageable. You have nothing to lose and an education to gain.
Take a look at some of the scholarships that we have to offer.  You are able to apply to as many of the scholarships for which you believe that you are eligible. So, what are you waiting for?
The Spring 2022 BCC Foundation Scholarship application will be available online soon! All students are eligible: international, DACA and undocumented students, too! The scholarship process is competitive, so be sure to apply on time!  Login to Scholarship Applications website with your Bronco ID and password.
---
Tips:
Complete your FAFSA application and TAP Application. (Not required for international, DACA or undocumented students)
Check your To-Do List on CUNYFirst for any outstanding documents for financial aid.
Review, edit and revise your essay before you submit the application.  Visit our Writing Center to get help with drafting your essay.
If you are selected for a scholarship, be sure to check your email for follow-up instructions in November.
---
TheDream.US National Scholarship is a scholarship program for high school and community college graduates who intend to pursue their associate or bachelor's degree.
THE 2021-22 NATIONAL ROUND IS OPEN NOW UNTIL FEB 25, 2021
To meet the scholarship criteria applicants must have DACA or TPS status or are eligible for one of them.  For more information regarding eligibility requirements, please visit the website: https://www.thedream.us/scholarships/national-scholarship/guidelines/ 
---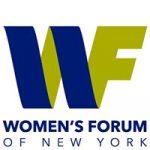 The Women's Forum of NY Education Fund Awards are given to high-potential women, age 35 and over, whose education and lives have been disrupted by extreme adversity.
Applicants must demonstrate noteworthy promise, resilience in the face of challenges and a commitment to making a difference. Financial need should be evident, and the candidate should be enrolled in a degree program and be in good academic standing.
The deadline is March 1, 2021.
These are the specific eligibility requirements.
Don't miss out on this opportunity, apply today. https://womensforumny.org/education-fund/
---

The Jack Kent Cooke Foundation (JKCF)  Undergraduate Transfer Scholarship is a highly selective scholarship for the nation's top community college students seeking to complete their bachelor's degrees at four-year colleges or universities.
JKCF offers its Cooke Scholars access to generous (up to $40,000 a year) financial support for two to three years, college planning support, ongoing advising, and the opportunity to connect with the thriving community of fellow scholars.
https://www.jkcf.org/our-scholarships/undergraduate-transfer-scholarship/
---
Only the best qualify as Kaplan scholars and this year BCC boasts six of them: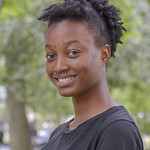 Kayesha Hancel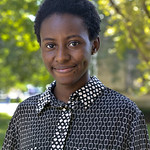 Gina Frimpong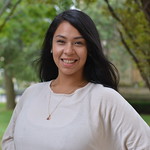 Jomaira Hernandez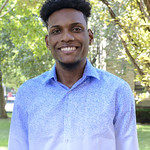 Nicholas Fantuzzi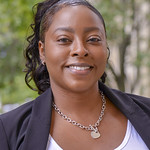 Racquel Hall
Sparkle Sillim

The Kaplan Leadership Program (KLP) works with high-potential associate degree students who have a financial need; it provides them with resources and support to help them raise their expectations, expand their personal goals and eventually attain leadership roles in their professions and communities.
The application opens in January. In addition to academic scholarships, KLP provides funding to assist with living expenses and address other barriers to student success.
Through individualized academic advising, transfer counseling, college tours, summer study opportunities and mentoring from corporate leaders, Leadership Program students are provided with the targeted help and resources needed to remove obstacles on the road to completion of a four-year program and career success. More information can be found on their website: http://www.kaplanedfoundation.org/become-a-scholar
BCC Foundation Scholarships
---
David and Pastora Blot
Eligibility
Currently enrolled and matriculated BCC student in good academic standing.
Demonstrates financial need; may be in jeopardy of dropping out of school due to insufficient financial resources.
On track to graduate at the end of the semester in which scholarship will be awarded.
Preference may be given to a student of Dominican descent.
Login to Scholarship Applications website with your Bronco ID and password to apply for this scholarship.
---
Entrepreneurship Education Scholarship
Eligibility
Full-time BCC student.
GPA 2.0 or higher.
Demonstrated financial need as confirmed by Financial Aid.International students may apply.
Login to Scholarship Applications website with your Bronco ID and password to apply for this scholarship.
---
Kalief Browder Memorial Scholarship
Provides a one-year, $2,500 scholarship. Funding will be applied between the Fall and Spring semesters.
To apply for the scholarship, you must:
Currently be enrolled full time at Bronx Community College
Be in good academic standing (2.0 GPA +)
Have completed a minimum of 12 credits
Have a minimum of one additional year to complete at BCC to successfully participate in the scholarship program
Be a formerly incarcerated student (preferred)
Demonstrated financial need as determined by Financial Aid
Complete an essay, "Describe how and why Kalief Browder's story resonates with you. How would receiving his scholarship help you advance your academic and professional goals?"
Apply Now at The BCC Foundation Kalief Browder Memorial Scholarship
For questions or clarification, please contact the Office of Development and Alumni Relations at 718-289-5394.
External Scholarships
---
Below you will find external scholarship resources. We encourage you to do research to see what fits your needs and do NOT apply to scholarships that ask for any form of payment.
Search for Scholarships, Awards & Fellowships searchable on the CUNY website
Search for New York City Scholarships
Search for New York State Scholarships
Search for Prestigious Scholarships
Scholarships for any student