Scholarships are gifts. They don't need to be repaid. Some scholarships  cover the entire cost of your tuition, others are awards that will help reduce the cost and make the remainder more manageable. You have nothing to lose and an education to gain.
Take a look at some of the scholarships that we have to offer.  You are able to apply to as many of the scholarships for which you believe that you are eligible. So, what are you waiting for?
The Fall 2020 BCC Foundation Scholarship application is online now! All students are eligible: international, DACA and undocumented students, too! The scholarship process is competitive, so be sure to apply on time!  Login to Scholarship Applications website with your Bronco ID and password.
---
Tips:
Complete your FAFSA application and TAP Application. (Not required for international, DACA or undocumented students)
Check your To-Do List on CUNYFirst for any outstanding documents for financial aid.
Review, edit and revise your essay before you submit the application.  Visit our Writing Center to get help with drafting your essay.
If you are selected for a scholarship, be sure to check your email for follow-up instructions in November.
Kalief Browder Memorial Scholarship
Provides a one-year, $2,500 scholarship. Funding will be applied between the Fall and Spring semesters.
Applicants must be BCC students who: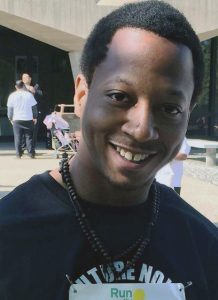 Have been justice-impacted and are on track to complete their degrees;
Are currently enrolled in a matriculated program; preference given to full-time students;
Are in good academic standing: full-time students have completed a minimum of 12 credits/equated hours; part-time applicants must be on track to graduate this academic year;
Have a demonstrated financial need;
Have completed and submitted the application;
Complete an essay, "Describe how and why Kalief Browder's story resonates with you. How would receiving his scholarship help you advance your academic and professional goals?"

Apply Now for The Kalief Browder Memorial Scholarship!
Application deadline: November 1, 2020
---
David and Pastora Blot
Eligibility
Currently enrolled and matriculated BCC student in good academic standing.
Demonstrates financial need; may be in jeopardy of dropping out of school due to insufficient financial resources.
On track to graduate at the end of the semester in which scholarship will be awarded.
Preference may be given to a student of Dominican descent.
Login to Scholarship Applications website with your Bronco ID and password to apply for this scholarship.
---
Entrepreneurship Education Scholarship
Eligibility
Full-time BCC student.
GPA 2.0 or higher.
Demonstrated financial need as confirmed by Financial Aid.International students may apply.
Login to Scholarship Applications website with your Bronco ID and password to apply for this scholarship.
External Scholarships
---
Below you will find external scholarship resources. We encourage you to do research to see what fits your needs and do NOT apply to scholarships that ask for any form of payment.