Communication Arts & Sciences
Film your story! Debate an issue! Write a commercial! Act in a play! Practice Interviewing! Find your voice!
Contact Us
Office: Colston Hall, room 700
Phone: 718-289-5756
Department Chair
Dr. Sara Brady
Email: Sara.brady@bcc.cuny.edu

MEET SARA BRADY, DEPARTMENT CHAIR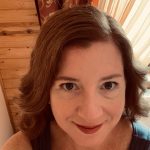 The Department of Communication Arts and Sciences welcomes Dr. Sara Brady to her new role as Department Chair. Dr. Brady, who previously served as Deputy Chair, begins the position on July 1, 2020. Professor Brady received her Ph.D. in Performance Studies from New York University and remains actively engaged in the discipline as a managing editor for a scholarly journal and as an author of several books.
Five-Time Emmy Award-Winner Debra Gonsher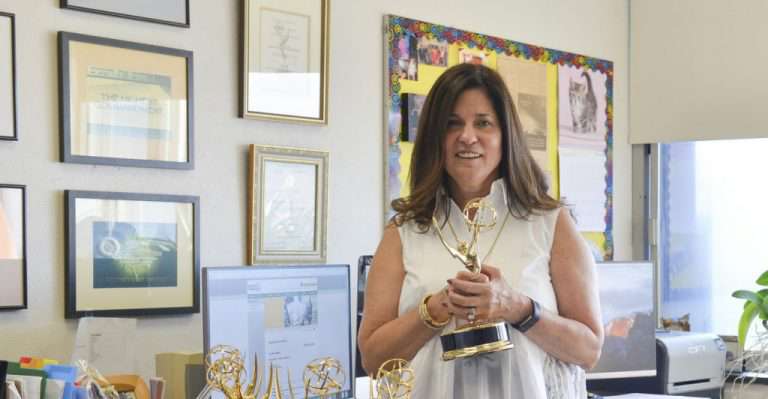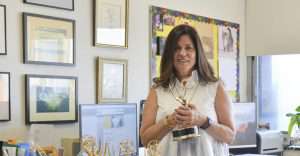 When she's not in her office at Colston Hall, you are likely to find Professor Gonsher in a studio working on her next film project. An accomplished videographer, writer, and producer, at last count she has produced and written fourteen documentaries, eight of which have been nominated for Emmy awards, three of which won top honors for Best Religious Programming. One recent project, Divine Prescription: Faith Health and Community, features stories of people motivated by faith to care for the health needs of others.
BCC Film & Video Festival
Each year, media students present their projects at the BCC Film and Video Festival. Stay tuned for details about next year's festival!