History of BCC Geospatial Center of the CUNY CREST Institute
The Bronx Community College Geospatial Center of the CUNY CREST Institute or BGCCCI is a collaborative satellite center of the CUNY CREST Institute. BGCCCI was officially launched when Bronx Community College and the CUNY CREST Institute (City College of New York) signed a Memorandum of Understanding on October 3, 2014.  The establishment of the Center was catalyzed by different cross-cutting scholarly activities initiated and spearheaded by Dr. Sunil Bhaskaran.  In due course of time faculty and students from different departments engaged in cutting-edge research at the Center that involved working with a range of stakeholders including CUNY administrators, federal and private agencies and community. The Center was built in several phases and was a collaborative effort by enterprising faculty, students and staff.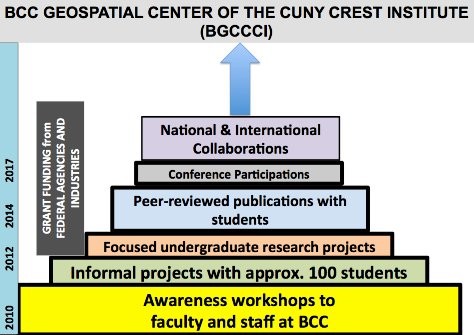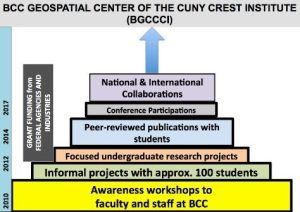 The BGCCCI growth pyramid – characterized by a  strong student centric base
About the Center Facilities at Bronx Community College
BGCCCI has a state-of-the-art Geospatial Computing Center that houses the current suite of industry-standard software and a large archive of multi-resolution satellite and geographic datasets. The Geospatial Computing Center was funded by the CUNY Workforce Development Initiative (WDI). Over the years, a large number of students, faculty, and collaborators have received training and education in geospatial technology at BGCCCI.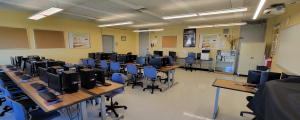 Geospatial Computing Center. 330, Meister Hall
Student Growth and Involvement
Students use the state-of-the-art geospatial computing center (GCC) for investigating a wide range of  Science Technology Engineering Arts and Mathematics (STEAM) centered topics. They analyze a wide range of BIG geospatial data for developing spatial information systems. At BGCCCI they learn from expert faculty and leaders from the Industry.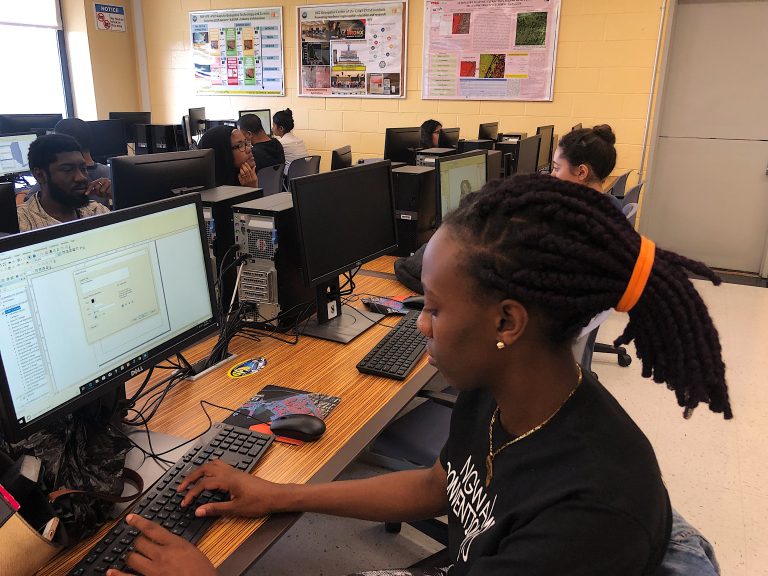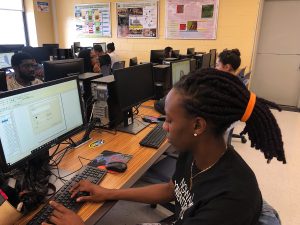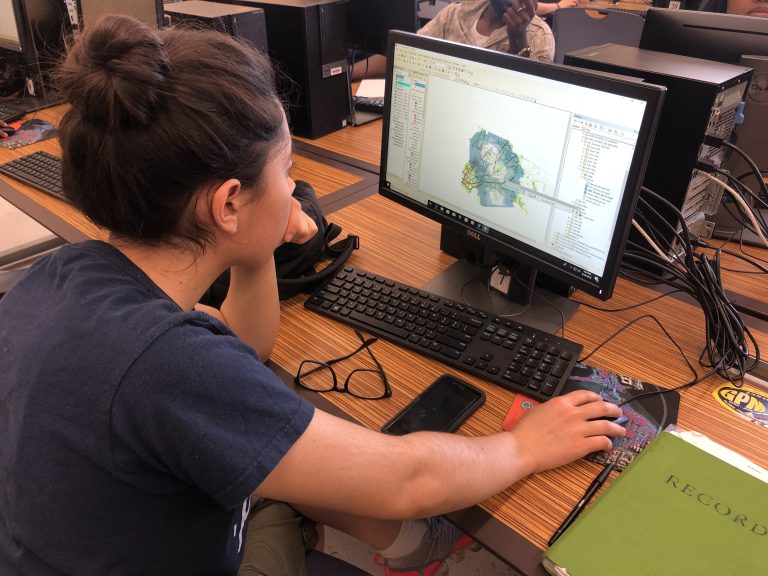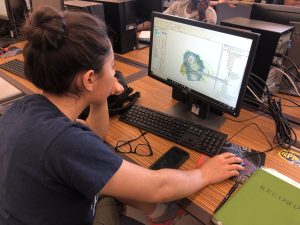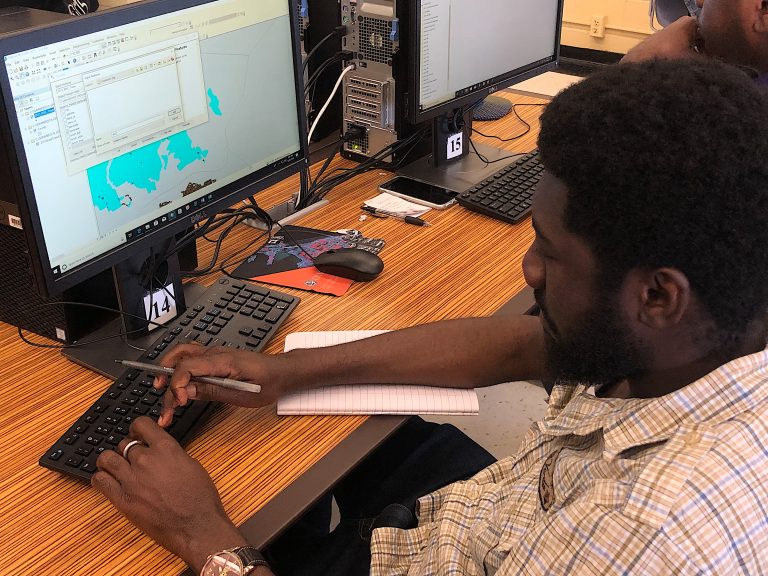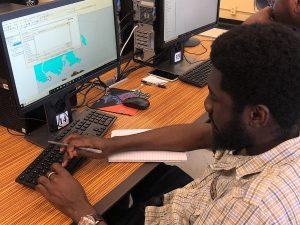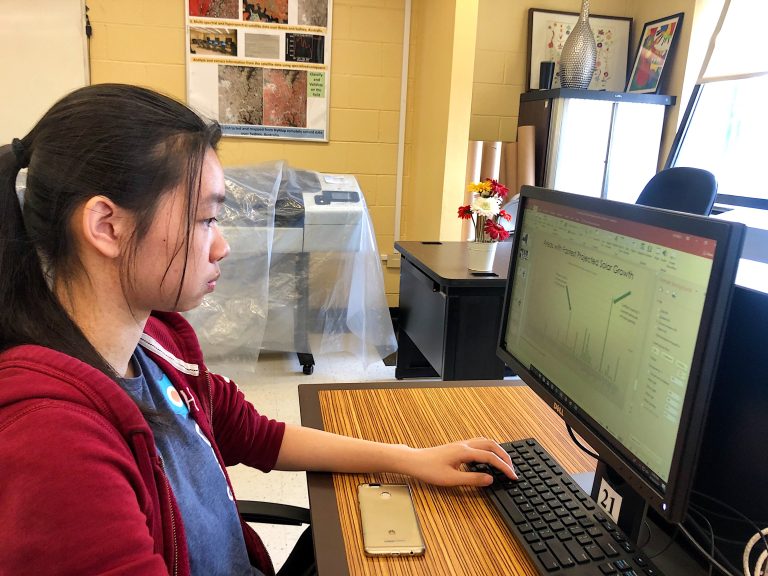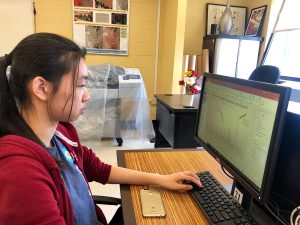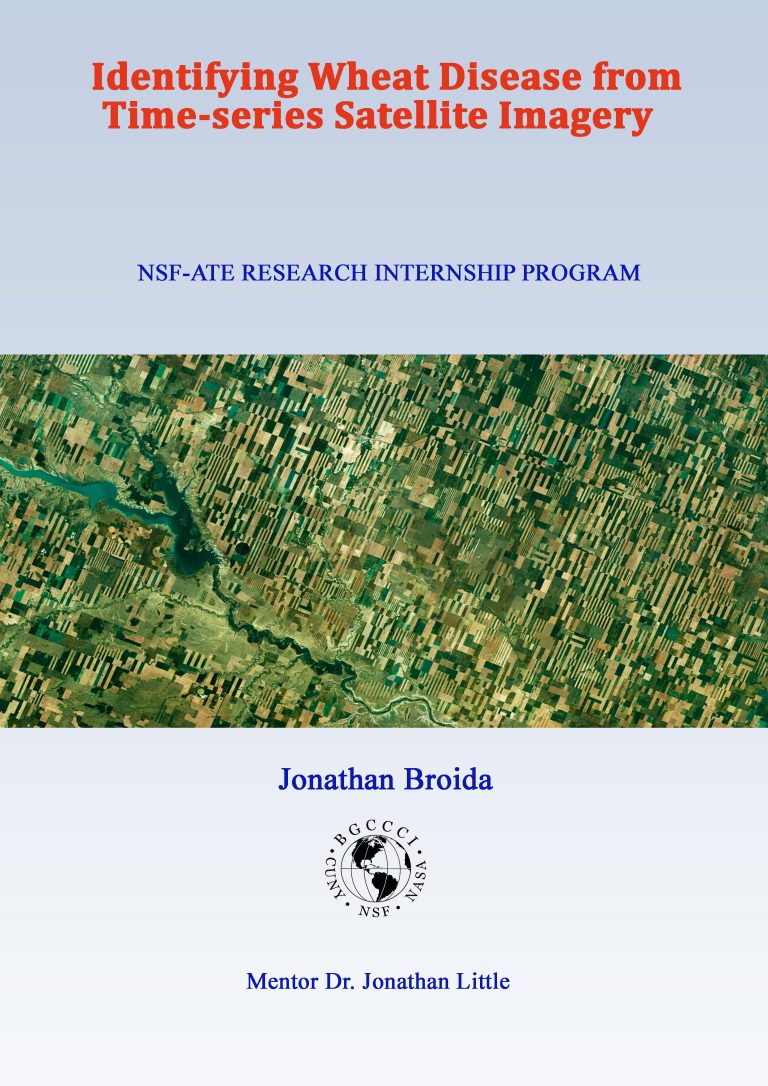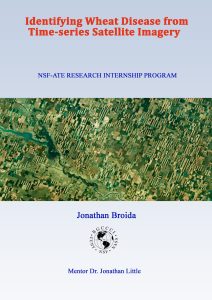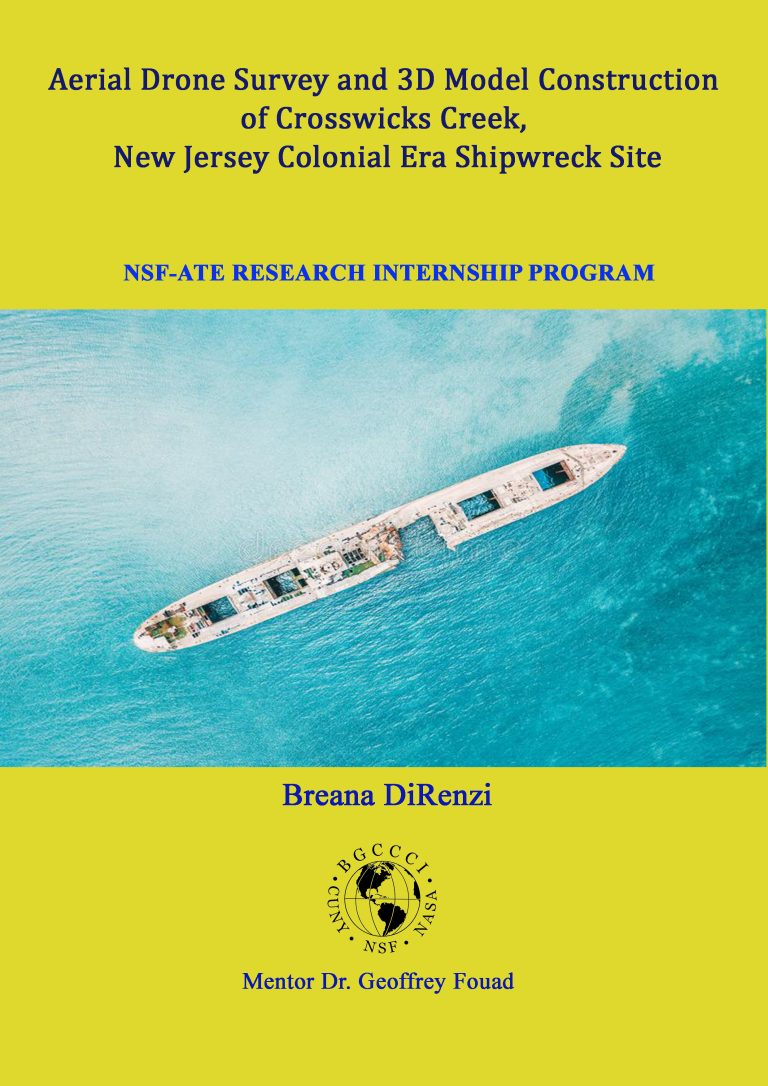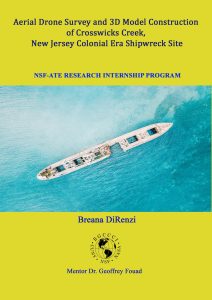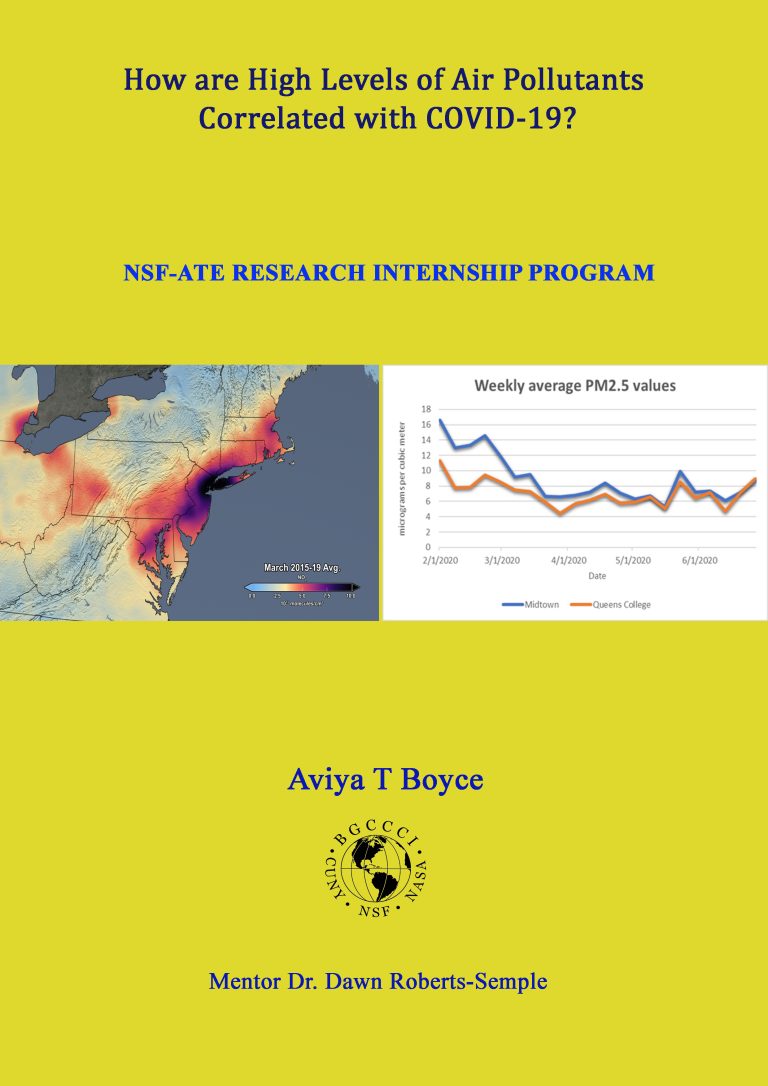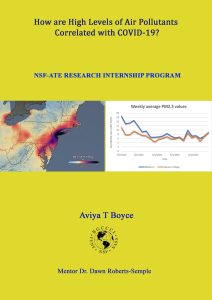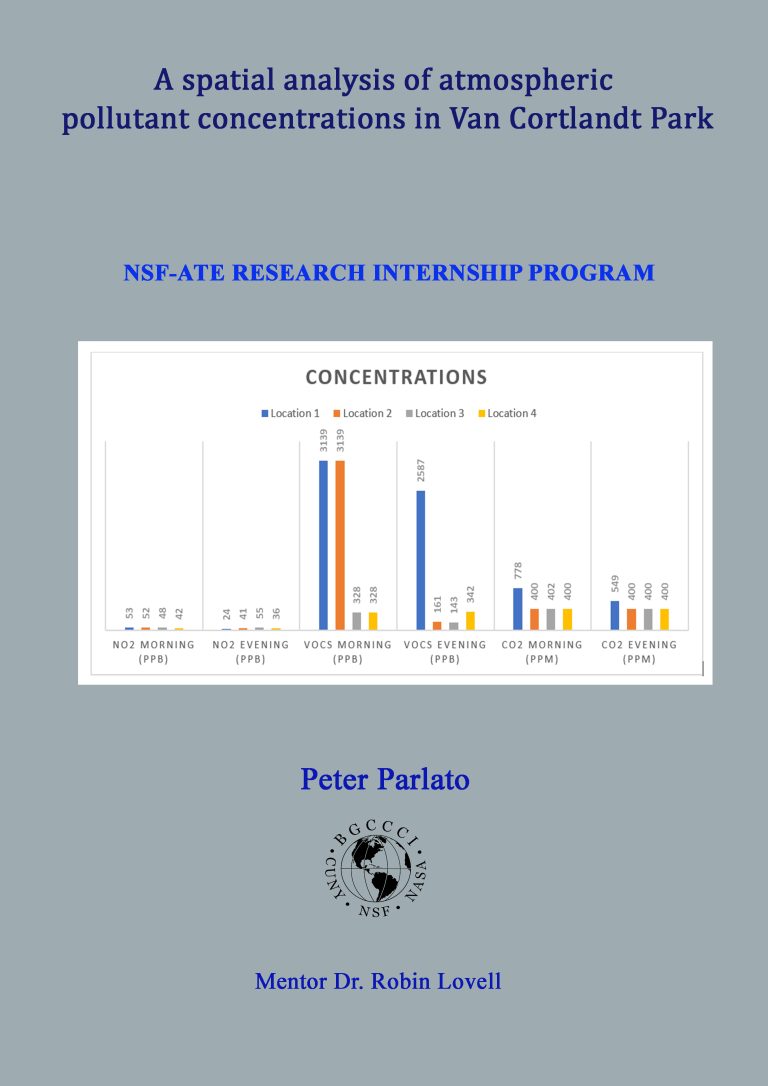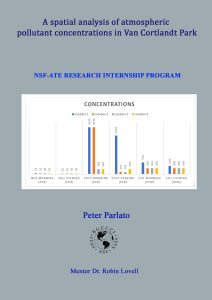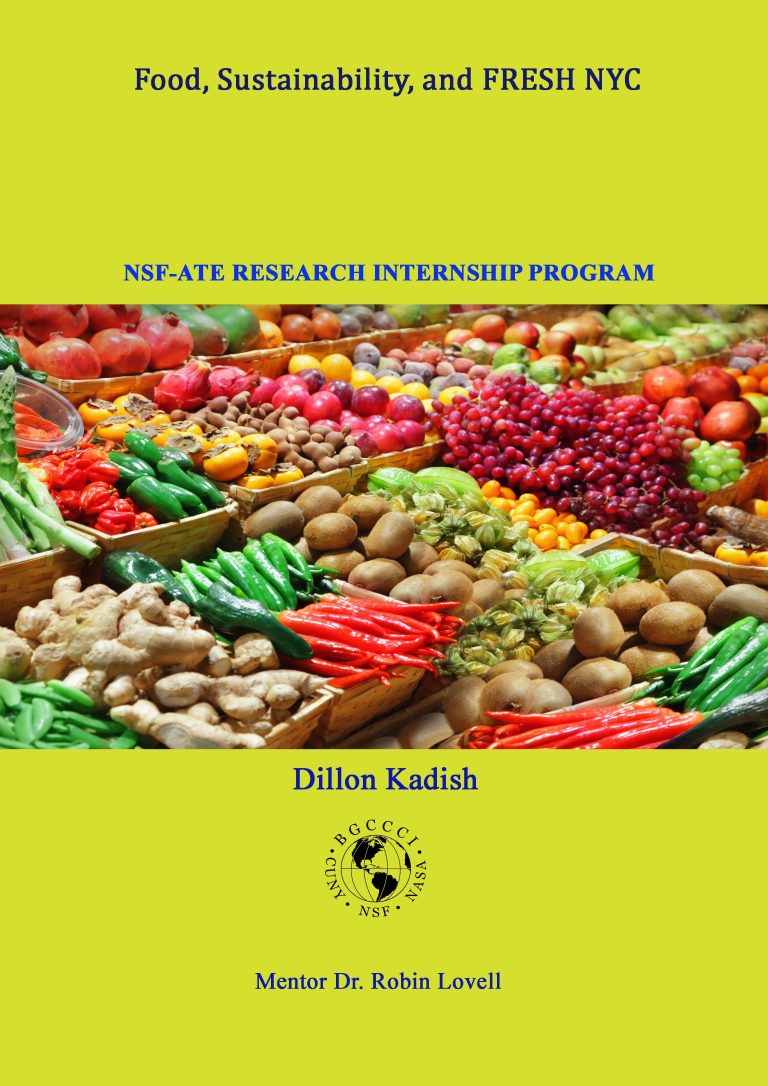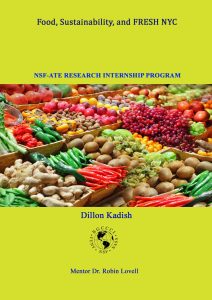 Students at the geospatial computing center and selected technical reports
Since they are taught by experienced faculty and use the latest industry-standard software and data to hone their analytical skills, they are able to develop and acquire industry-relevant workforce skills. Over the years BGCCCI has evolved into a major intellectual hub in the region that is invested in promoting geospatial education, cutting-edge research, and career pathways. BGCCCI is currently funded by federal and private agencies including the National Science Foundation, National Aeronautics and Space Administration (NASA), Digital Globe, and Amazon.
Official Launch of BGCCCI – October 3, 2014
BCC-CUNY's Provost Dr. Claudia Schrader and NOAA-CREST Institute Director Prof. Reza Khanbilvardi signing the Memorandum of Understanding to form BGCCCI.
Evolution of the Center
BGCCCI Newsletters (2010-present) describe and show the evolution of the Geospatial Center of the CUNY CREST Institute.
Delivering Consistent Positive Outcomes
At BGCCCI, we strategically plan our funding and activities to create consistent positive outcomes for our students.
BUILDING A CUNY CENTER FROM THE GROUND UP