BGCCCI has been historically built on grant funding that has helped it to sustain since 2012.
Affiliated faculty at BGCCCI have received several grants over the years. The grants have enabled the center to initiate/continue research on innovative student and faculty centered projects. The projects supported or sustained by the grants have provided opportunities for faculties and students to acquire new hands-on skills in geospatial technology conduct cutting–edge research in STEAM disciplines. Without the funding the center would not have grown to its current stature of a major intellectual hub in the region. Some of the grant awards e.g. Natural Resources and Imagery Grants (ESRI) have placed BGCCCI and the City University of New York on the global map.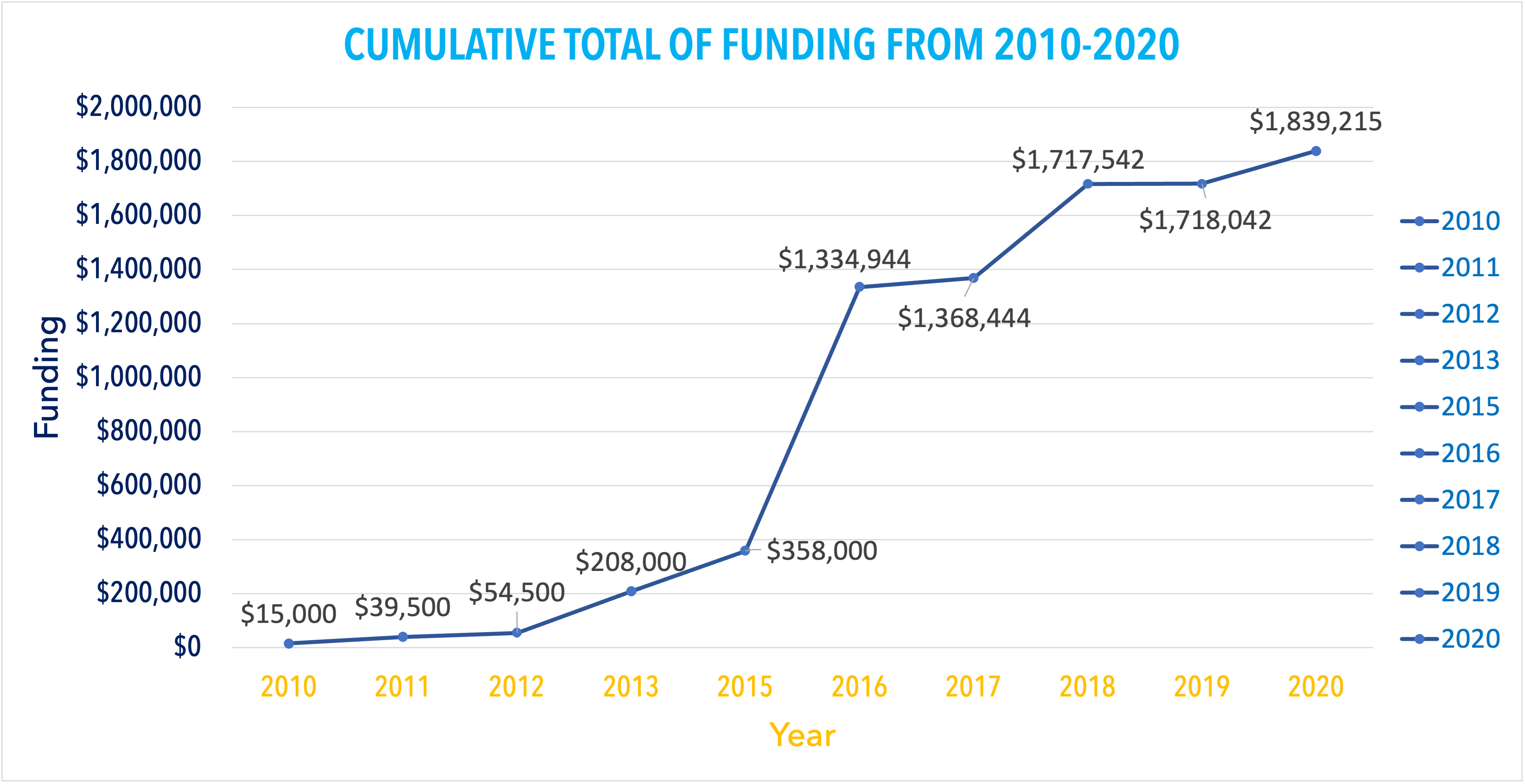 (2019)

Amazon AWS Cloud credits for research in Geospatial Analytics and Data Mining ($500) or a year's credit

(2018)

Student Technology Fee – Special Project Funding, BCC-CUNY ($32,000)
NASA-EONS (2018-2020). Fostering and increasing participation in geospatial technology and STEM at minority serving institutions ($317,098.15)

(2017)

Training BCC students and faculty in 3D Geographic Information System Data Analysis and Modeling (Status – funded $16,000).
Teaching Early Childhood Students about Geospatial Faculty Mentor: Sunil Bhaskaran (Status – Funded $2,500)
CUNY WIDE GIS research repository ($15,000)
(2016-2020)

'Pathways to Geospatial Technology and Careers' National Science Foundation-Advanced Technological Education, 2017. Status – funded ($899,840.00).
City University of New York BLOG – http://bit.ly/2sLQZ0F
NSF-ATE Central Website – https://atecentral.net/msites/bhaskaran
BCC STEM Majors participation in the 2015 Black Engineer of the year award (BEYA), Conference, Washington, DC (Grant from NOAA-CREST Institute [$5,500]
Student Technology Fee Grant, BCC-CUNY, [$5,000]

(2013-2015)

Workforce Development Initiative Grant – CUNY, [$38,000]

(2013)

Grant from Federal Highway Administration (FHWA) to host Summer Transport Institute at BCC. (Grant from Federal Government), [$15,000]
Faculty Travel Grant, BCC-CUNY, [$500]
Environmental System Research Institute (ESRI) & PCI Geomatics Natural Resources imagery grant award. (Grant from the Industry)  [$100,000]

(2012/2013)

GeoEye Foundation Award, GeoEye, Colorado, USA, GeoEye Foundation Imagery Grant Award. Mapping land cover and land Megacities (Grant from the Industry) [$15,000]

(2011-2013)

Exelis curriculum development software grant award, (Grant from the Industry) [$20,000]

(2011)

BCC Foundation Faculty Scholarship Support Grants, [$500]
BCC Global Initiative – Faculty Presidential Grant Awards, [$4,000]

(2010/2011)

GeoEye Foundation Award, GeoEye, Colorado, USA Grant award from GeoEye Foundation, Colorado, USA. (Grant from the Industry) [$15,000]