The BCC Concert Series regularly presents concerts in the various performance spaces on campus, including the historic Gould Memorial Library Rotunda. Concerts comprise a wide array of musical genres performed by established soloists and ensembles.
The series is directed by music faculty on a rotating basis and is funded in part by the Art and Music Department of Bronx Community College, the BCC Art & Music Consortium and BCC, Inc.
---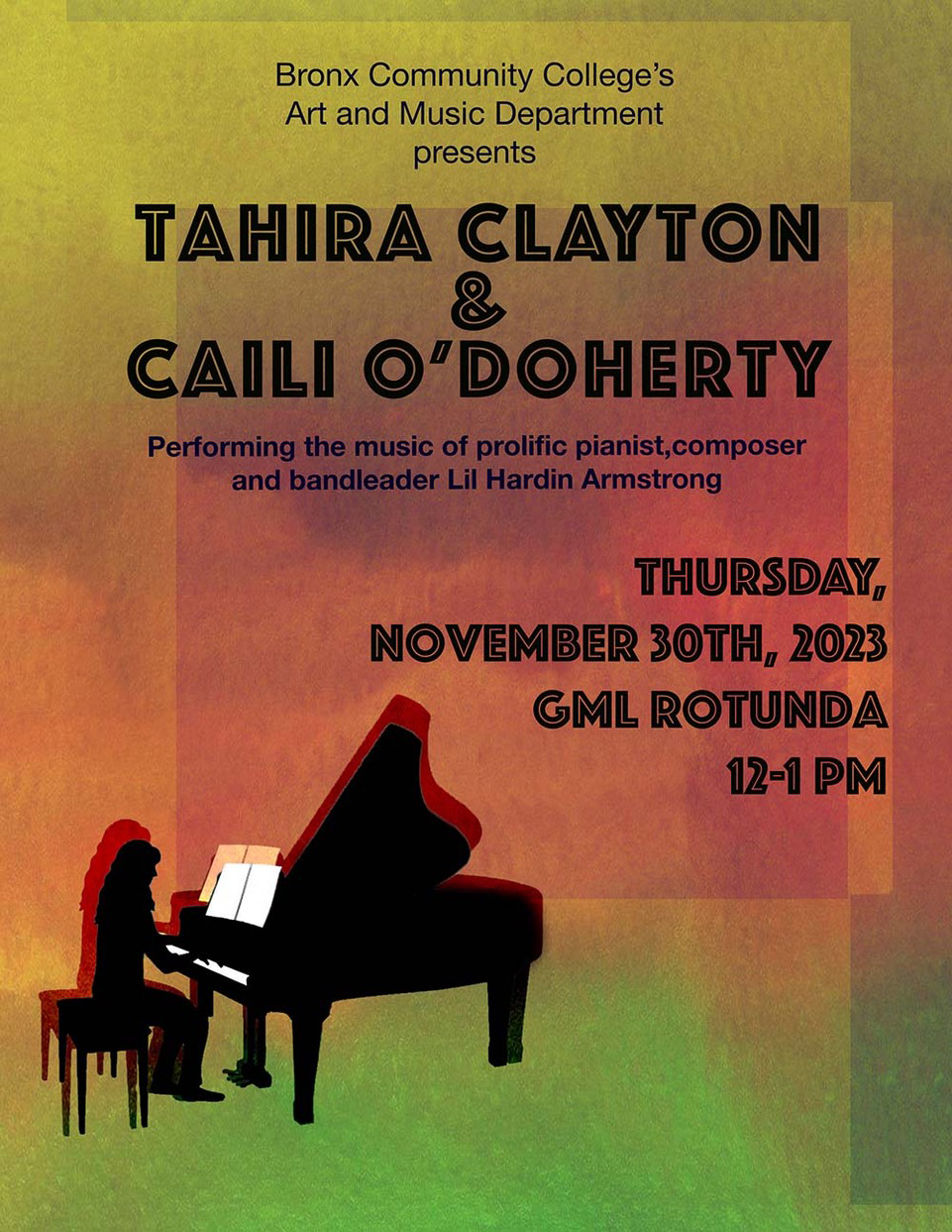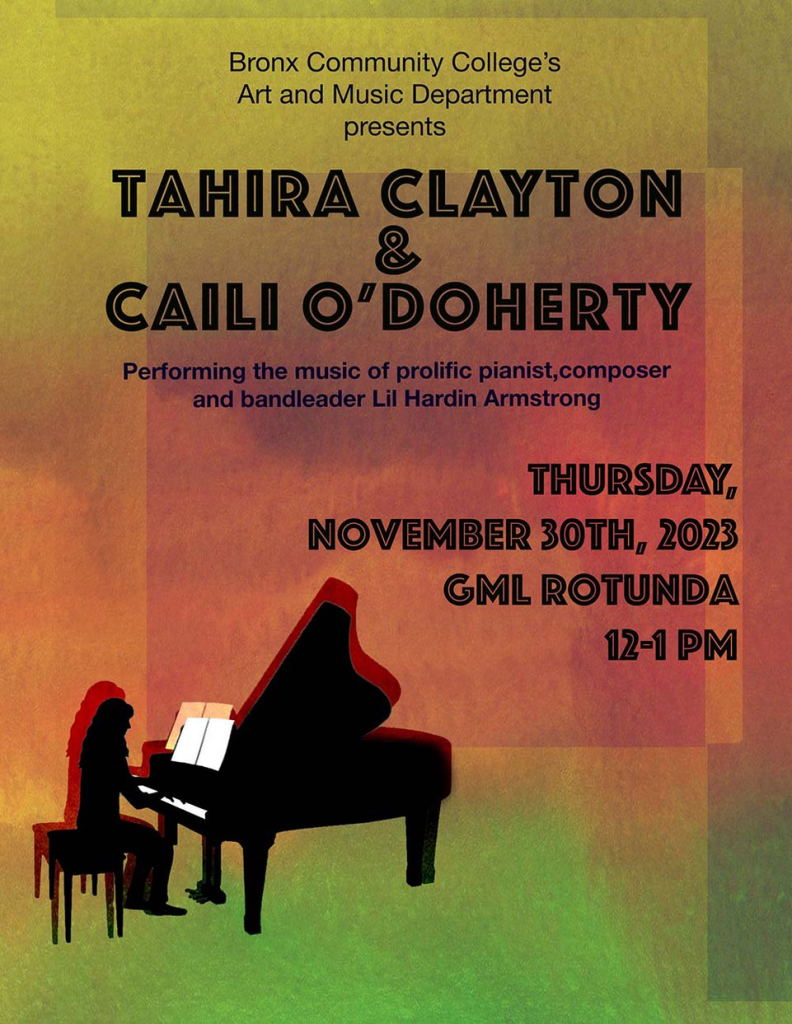 BCC Concert Series Archives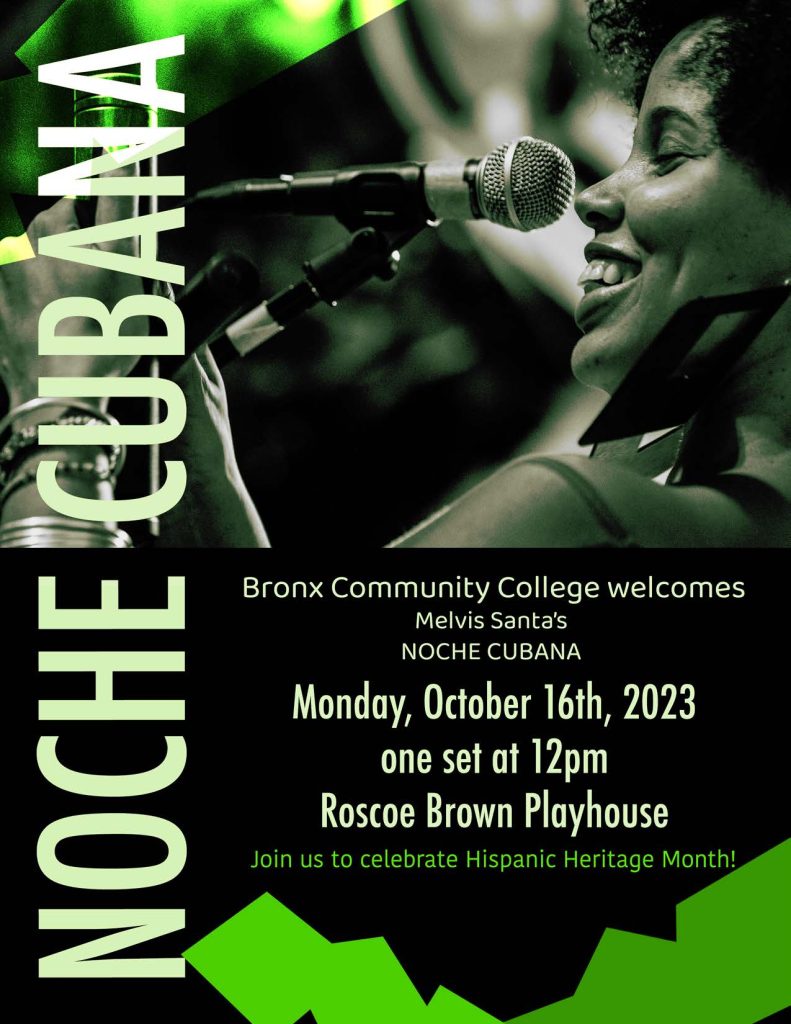 In honor of Hispanic Heritage Month, Bronx Community College is pleased to present
Melvis Santa's Noche Cubana
Monday, October 16, 2023, at 12 PM
Roscoe Brown Playhouse
Vocalist, multi-instrumentalist, and bandleader Melvis Santa presents her band Noche Cubana featuring the new generation of masters of Cuban music. The ensemble's vibrant sound evokes the charming nights of Havana, Melvis's hometown. She masterfully takes the audience on a musical journey by playing the claves, sharing stories, singing enchanting boleros, and dancing rumba. Their set is comprised of classics from the Afro-Cuban and Latin jazz repertoire.
Melvis is an accomplished singer and performer who has been mentored and inspired by a lineage of Latinoamerican songstresses like Omara Portuondo, Xiomara Laugart, Eva Ayllón, Lucecita Benítez, and Mayra Caridad Valdés. She has also collaborated with a Who's Who of the Latin Music scene in Cuba and New York including Buena Vista Social Club, Eddie Palmieri, Pedrito Martínez, Rumberos de Cuba, Muñequitos de Matanzas, Arturo O'Farrill, and Roman Díaz.
BCC Online Concert Series
2020 to 2022
An online format was adopted for the concert series from 2020 to 2022.  Guest soloists and ensembles were invited to create music performance videos for the online series. Below is the collection of videos.
Bodoma Garifuna Culture Band
Lahti Concert MP4 1080P AAC 320
Tyler Duncan & Erika Switzer
Nina Berman, soprano & Oliver Markson, piano
Benjamin Yarmolinsky, guitar
Laura Strickling, soprano and Michael Rose, piano 1