The Hall of Fame Art Gallery is located in Bliss Hall 107 on the historic Bronx Community College campus. We have been operating for over 40 years.
The gallery is directed by faculty and run by several student interns on a rotating basis.

We mount four to five shows a year, featuring the work of our Digital Arts students, faculty, and staff, along with local artists from the Bronx and the Tri-State area. Exhibitions range from traditional fine art to graphic design, photography, digital art and more. Group shows and solo exhibitions from established and emerging artists allow our students exposure to current trends in the art world.

The gallery is funded in part by the Art & Music Department of Bronx Community College, the BCC Art & Music Consortium and BCC, Inc.
Framing the Female Gaze: Women Artists and the New Historicism.
In collaboration with Lehman College Art Gallery, the Hall of Fame Art Gallery will present a focus exhibition of two contemporary Latinoamerican artists, Cecilia Paredes and Lara Alcánta Lansberg, focusing on performance and self-portraiture photography, respectively.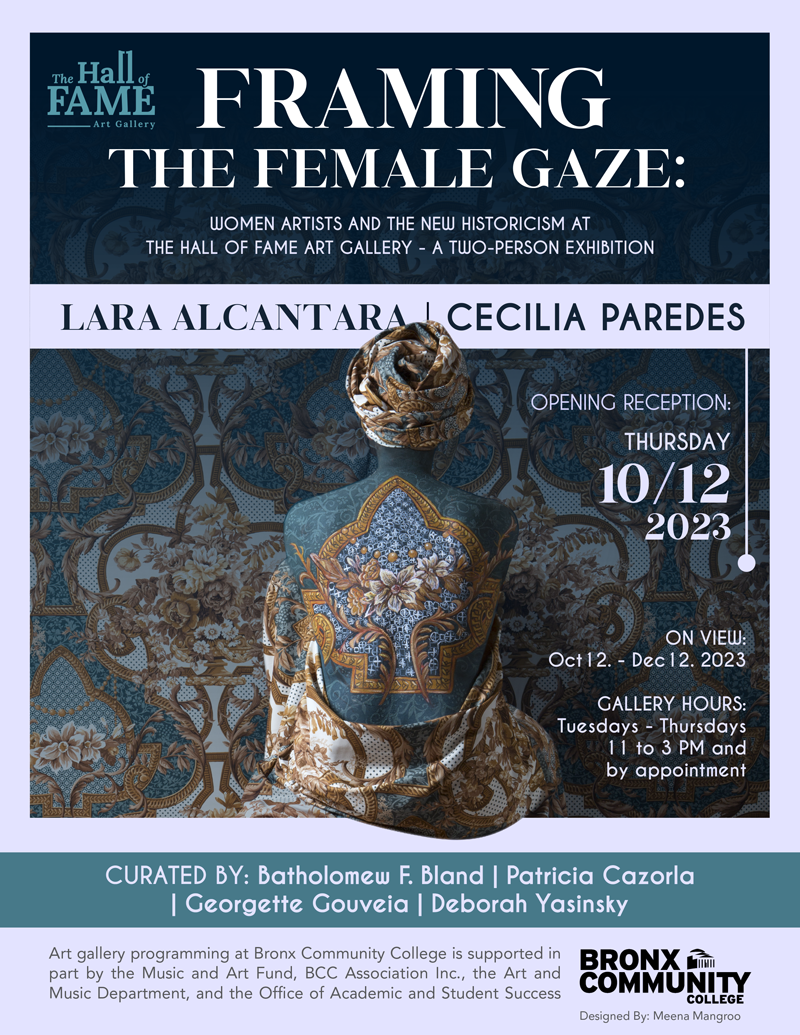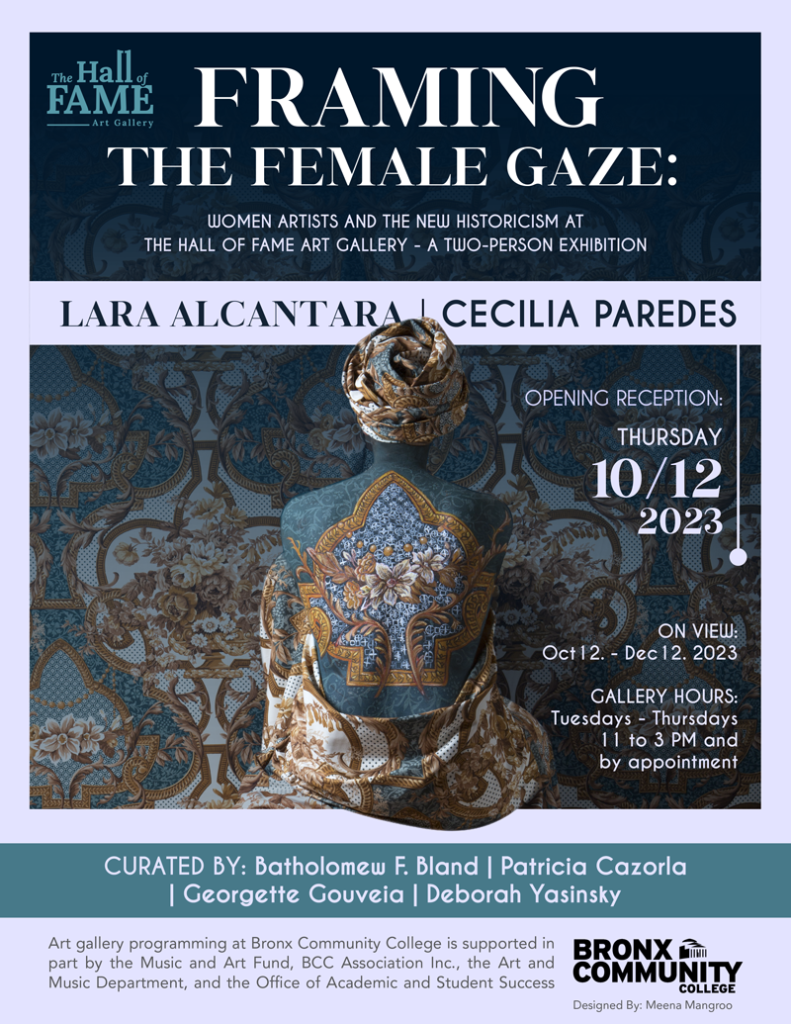 Gallery's staff
My name is Meena Mangroo, and I'm 24 years old. I was born and raised in Guyana, South America, and recently moved to New York. I am a self-taught Graphic Designer with about four years of professional experience. I'm a second-year student at BCC pursuing my degree in Digital Design. I have always considered myself a creative and tech-savvy person, so I enjoy doing anything that requires me to be creative or use my technology. I also firmly believe that education is the key to success, so I'm always up for learning new things.
Hall of Fame Art Gallery Archive