CompTIA A+ Certification Prep (Exam 220-1101 & 220-1102)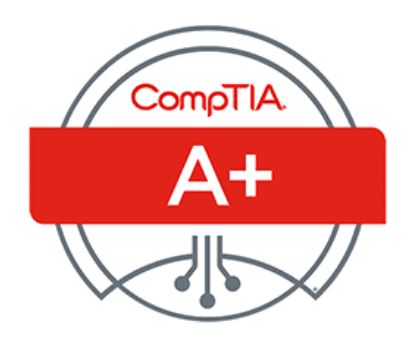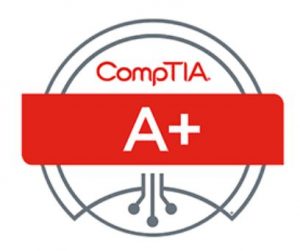 Registration fee is $20.00.
This Course is for everyone.
This course is for anyone who wants to learn the basics and work in the field of IT.
This Course is a special grant from CUNY Upskilling Scholarship Program.
The program prepares students for the CompTIA A+ Certificate examinations.
The A+ Preparation Program helps prepare students for entry-level information technology jobs.
A+ is an entry-level course for those who wish to advance on the IT career ladder. It provides the fundamentals necessary for the next level Network+, Security+ , Cloud+ and Linux+ courses.
Topics include installation, maintenance, configuration and troubleshooting of computer hardware and operating systems; safe lab practice and tool use; computer assembly and disassembly; the boot process; installation and configuration of portable devices and peripherals (e.g., printers and scanners); introduction to networking; and the types, consequences and prevention of security threats.
Program package benefits include:
CompTIA A+ Free Exam Voucher.
CompTIA A+ Free Study Resources'.
CompTIA A+ Free Exam Prep Training.
CompTIA A+ Free Practice Resources'.
CompTIA A+ Free Exam Questions resources.
Bronx Community College Career Center Support/ Indeed Career Support.
The participants in the program who will take the exam and earn COMPTIA certificates will receive direct support from COMPTIA in the job market.
Opportunity to complete further Programs (Network+ / Security+ /  CySA+ (Cybersecurity Analyst) / Cybersecurity Internship-Workshop Program) through our program after passing the CompTIA A+ certification exam​.
Registration Application:
New student admissions for the 2023/2024 academic year are open.
Eligibility to Apply For CompTIA A+   UPSKILLING Program:
Be legally permitted to work in the U.S.
Be a New York resident.
For Any Age.
The program is available to everyone in our community.
For Any Level of Education (There is no educational level required for this course).
Provide a Social Security Number as part of the application.
Completed Upskilling Scholarship Application Form if you are working full-time, part-time, not working at all, or unemployed so that we can assist you with the registration for this program.
Start Your Application:
Use the CUNY Upskilling Scholarship Application Form to apply now!
Please download the instruction guide (CompTIA A+ Program-Steps Guide.pdf) to help you correctly fill out the CUNY Upskilling Scholarship Application Form.
In case you need any assistance, don't hesitate to contact us
Madelaine Centeno
Telephone: 718.289.5100 Ext. 3139 | Fax: 718.289.6018
Email: madelaine.centeno@bcc.cuny.edu or EHAB.ISMAIL@bcc.cuny.edu
Bronx Community College
Workforce Development & Continuing Education
Sage Hall, Room 202
2155 University Avenue, Bronx, New York 10453