Make a Difference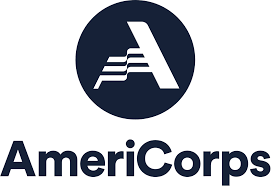 Join the Early Care Educators team and earn the Child Development Associate (CDA) Credential, the nationally recognized qualification for early childhood teacher assistants.
Bronx Community College's Department of Workforce Development and Continuing Education is offering an opportunity for individuals to join AmeriCorps through our Early Care Educators program.  As an AmeriCorps member, individuals will engage in community service and assist with organizing and participating in community events all while working to obtain the Child Development Associate Credential (CDA).
What are the benefits?
Cost of CDA coursework, books and materials, and credential paid by AmeriCorps program
AmeriCorps members get mental health and healthcare benefits.
AmeriCorps Early Care Educators Requirements:
Must have H.S. diploma/GED or equivalent
Must be able a U.S. Citizen/National or Lawful permanent resident alien of the United States
Must pass criminal background check and fingerprinting
Class schedule for fall 2022:
Classes are held twice a week, virtually through Zoom Platform in English and Spanish
 English: Tuesday/Thursday               6:30pm-8:30pm
Spanish: Monday/Wednesday           6:30pm-8:30pm