Specialized Training for Union Jobs in Film and Television Production
Learn the skills required for entry level work in film and television at Bronx Community College's Continuing Education (non-credit) Film Production Training Program. Prepare for exciting opportunities in multiple film production crafts. Our advanced hands-on training program offers a Bronx Community College/CUNY Continuing Education Certificate in Film and Television Production.
This new workforce-training initiative was created by the Division of Workforce Development and Continuing Education in collaboration with the Department of Communication Arts and Sciences, Local 52 of The International Alliance of Theatrical Stage Employees (IATSE), and the NYS Governor's Office of Motion Picture & Television Development.
Our campus is currently closed due to COVID-19. As a result, we've identified a menu of online production courses.
For more information call us at 718.289.5170
For more information 
Call 718.289.5170
Overview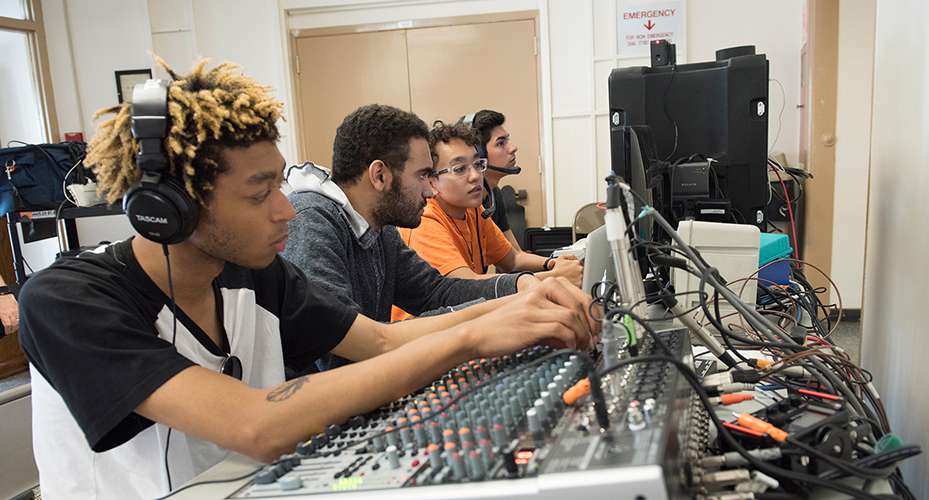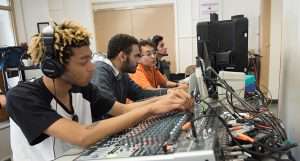 Our film production training program provides rigorous instruction and practical job training to ease the path into Local 52.  We equip you with practical, portable technical skills for success in film production crafts including property, grip, and electric. With a concentration on the Bronx, our goal is to help ensure a steady stream of qualified, diverse workers for rewarding careers in the film and television industry.
Program Emphasis
DRIVE students to achieve success in film production crafts
Provide EXPOSURE to exclusive industry opportunities and special activities
Foster EXCELLENCE in set etiquette, safety procedures, and professionalism in Film/TV productions
Promote LIFE SKILLS including problem solving, critical thinking, communication, and teamwork
Encourage DIVERSITY in film and television industry
Career Pathways in Film and Television
Our customized training will prepare students to enter New York's thriving TV and Film industry. Students will gain skills for entry-level jobs in high-demand Local 52 crafts, such as Electric, Grip, and Property. Trainees that complete enough hands-on experience, improve their skills, and meet the requirements will be eligible to apply for union membership.