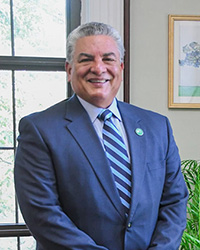 Milton Santiago, Ed.D.
Interim President
Dr. Milton Santiago began as Interim President on August 21, 2023, after serving as Interim Vice President of Administration & Finance here at Bronx Community College (BCC). He assumed the role following the retirement of Dr. Thomas A. Isekenegbe, the sixth president in BCC's history.  Dr. Santiago is an experienced leader in higher education, having held numerous roles within the CUNY system.
As Interim President, Dr. Santiago will focus on ensuring BCC's fiscal stability; increasing the student retention rate; preserving aging infrastructure; and addressing the individual needs of students. He is a strong advocate for the provision of services such as the Early Childcare Center, the food pantry and a range of mental health services to give students every opportunity for success. Dr. Santiago's early background in social work and his inclination for empathy and human understanding have shaped his professional career.
Dr. Santiago served as VP of Administration at SUNY Dutchess Community College in 2018, before a brief entrée into retirement. He was at Lehman College for more than 10 years, starting in 1997 as Deputy to the President. He also served as Lehman's Interim AVP for External Affairs and Advancement and Interim Director of External and Government Relations, as well as Interim VP for Continuing Education and Workforce Development and Professional Studies. Additionally, Dr. Santiago's work at CUNY included a term as Vice President for Finance & Administration at the College of Staten Island.
Dr. Santiago received a Bachelor's degree in Sociology and Latin American Studies from Binghamton University and a Master of Social Work degree from NYU.  He earned his Doctor of Education — Ed.D. focused on Higher Education/Higher Education Administration — from University of Massachusetts Boston.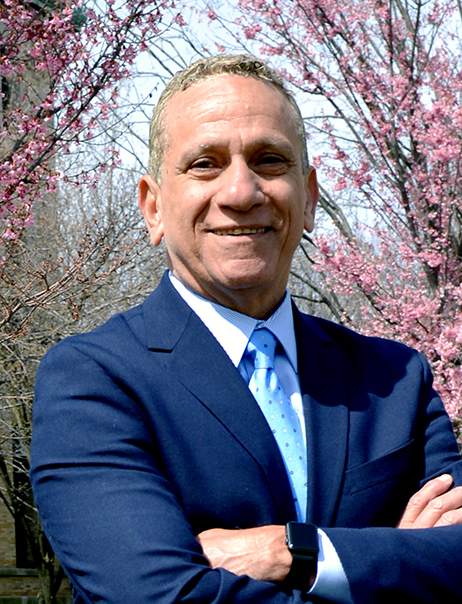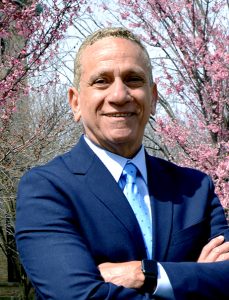 Eddy Bayardelle, Ph.D.
Vice President for Advancement, Communications and External Relations
A staunch advocate for underserved populations, Dr. Eddy Bayardelle has demonstrated how innovative solutions for organizations and institutions can bring tangible benefits to communities worldwide.Prior to joining Bronx Community College, Bayardelle served as President and CEO of Virtual Enterprises International. Bayardelle initiated a major growth phase of a new nonprofit organization for entrepreneurial education in the US and its global activities for 5,000 youth-run businesses in more than 40 countries.As President of the Merrill Lynch Foundation and Managing Director of Global Philanthropy, Bayardelle was the chief architect of the firm's philanthropic strategy, refocusing a multi-million dollar budget to support high-impact public-private partnerships for underserved communities.
Prior to that, as Chief Operating Officer for the U.S. Fund for UNICEF, Bayardelle enabled a renowned organization to energize its mission and operations, attract new donors, and position itself for long-term sustainability.
Bayardelle's senior executive posts in pre-K through post-secondary education include Superintendent for the Hempstead Public Schools, Superintendent for Monitoring & School Improvement and Executive Director of Special Education for the NYC Public Schools. He also held several influential roles at Bank Street College Graduate School of Education, including Associate Dean for Planning & Development and Chair of Bilingual Education. Bayardelle co-founded and co-directed at New York University the acclaimed NY Education Policy Fellowship of the Institute for Educational Leadership, a highly selective executive training program for public, nonprofit and private sector professionals specializing in education policy and leadership.
Bayardelle has served on numerous boards, including Mayor Bloomberg's Cultural Affairs Commission, the Governor's Advisory Group on Haiti under Jeb Bush, the Independent Sector's International Task Force, the National Guard Youth Foundation, the Conference Board's Contributions and Business & Education Councils, NYC & Company/NYC Bureau of Trade and Tourism, the American Heart Association's Executive Leadership Team for Workplace Giving, the Securities Industry and Financial Markets Foundation, the Institute for Student Achievement, the Multicultural and Training and Advocacy Project, the National Coalition for Haitian Rights and Wall Street Rising.
Bayardelle has been quoted in and authored numerous reports, articles and stories across the media and has been a frequent speaker on a variety of topics in education and philanthropy. His work has attracted awards and honors from organizations around the world, including: American Cancer Society, American Heart Association, Atlanta Public Schools & Atlanta Chamber of Commerce, Baruch College, Borough of Manhattan Community College, Institute for Educational Leadership, Institute for Student Achievement, International Youth Foundation & USAID, Miami-Dade County Public Schools, National Guard Youth Foundation, National Puerto Rican Day Parade, National Urban League, Peking University, PENCIL, Points of Light Foundation, Securities Industry and Financial Markets Association, Sesame Workshop, United Nations Association, United Way, and the University of Mexico.
Bayardelle attended elementary school in Haiti and the Congo and high school in New York City. After serving in the U.S. Army, Bayardelle received his B.A. from Marymount Manhattan College, his M.S. from Bank Street College and his Ph.D. from New York University. He speaks English, French, Spanish and Haitian Creole.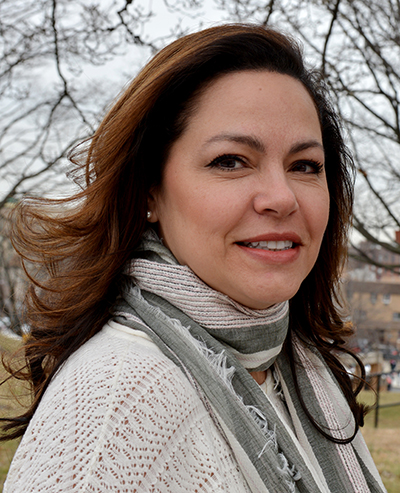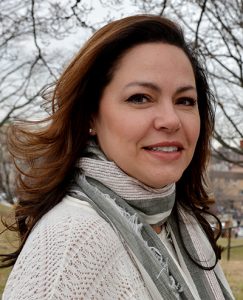 Irene R. Delgado, Ph.D.
Vice President of Student Success
Dr. Irene R. Delgado has been at the helm of the Student Success department at BCC that encompasses various units all with the overarching mission to ensure that our students walk across the graduation stage. She works closely with administration and faculty on the removal of obstacles that impede our students' educational success (ranging from Admissions to Athletics, food insecurity to child care, financial aid to judicial affairs).
Prior to her arrival Delgado was dual hatted for six years at SUNY/Maritime College as the Associate Provost and Dean of Students, where she lead the restructuring of the Academic Board process; developed and implemented initiatives that yielded increases in freshman retention and graduation rates; and, implemented the Cadet Shipping Computer Tracking Program that was cited by the US Coast Guard as a best practice for the other six Maritime Academies in the US.
Delgado graduated from Mercy College, with a BA in paralegal studies. She went on to study at Long Island University where she graduated with an MBA in Marketing (with Distinction) and an MS in Counseling. For good measure she also earned a Post Master's Certificate in Management. In 2011 she completed her Ph.D. in Educational Psychology from the CUNY/Graduate Center. Her dissertation is entitled "Closing the Gap: Relational Aggression in the College Environment".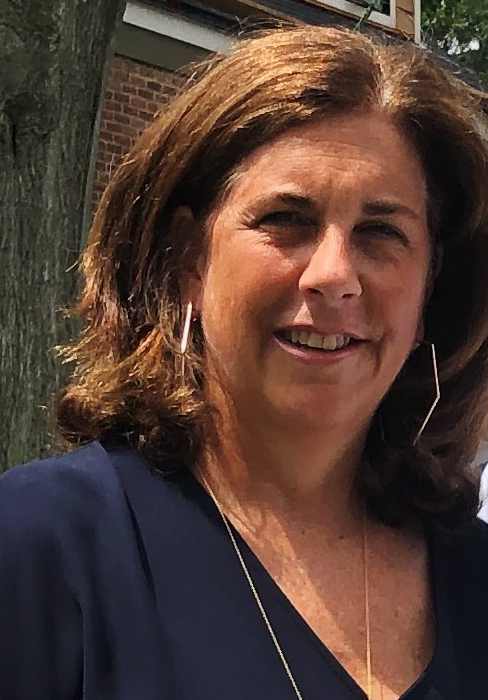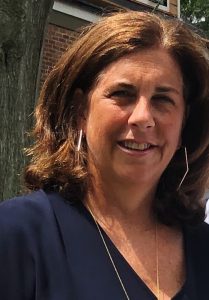 Susan G. Fiore, Esq.
Executive Legal Counsel and Labor Designee
Immediately out of law school, Susan followed her passion for litigation and trial work to the New York County District Attorney's Office during the iconic tenure of Robert M. Morgenthau. After a few years of private practice, Deputy Fiore sought more meaningful work and chose career opportunities offering a chance for more impactful change. Prior to joining the College, she was Assistant Legal Counsel for the Phoenix House Foundation. She earned a B.A. in political science from Muhlenberg College, a J.D from New York Law School and an LL.M. in Intellectual Property/Information Technology from Fordham Law School. The opportunity for Deputy Fiore to serve in multiple roles on campus make her particularly appreciative of BCC's collaborative atmosphere.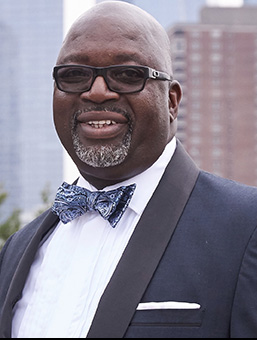 Bernard Gantt, Ph.D
Vice President of Enrollment Management
Dr. Bernard Gantt will assume the newly created position of VP of Enrollment Management.
Addressing the issues of declining enrollment and retention and their negative impact on the College's budget, the position creates a single point of accountability reporting directly to The President.
Dr. Gantt is the principal advisor to the President on policies and strategic matters relating to admissions, enrollment, registration, financial aid, student accounts, and retention. He oversees all early and pre-college programs.
He serves as a member of the President's cabinet and as the crucial point person for all enrollment management committees. This will establish a streamlined flow of communication and an opportunity to create a seamless community bringing together everyone responsible for enrollment and retention.
A higher education professional with decades of experience, Dr. Gantt joined BCC in 1998 as Registrar. He has served as Dean of Academic Services since 2015. Before that he served as the Dean of Enrollment Management from January 2007 until 2015; Associate Dean of Enrollment Management from January 2001 until 2007. Under his leadership, BCC experienced tremendous enrollment success.
"One of the best things about working at BCC is our students. Many of them are single parents, caregivers for their parents, or are dealing with real-life issues like homelessness and food insecurity. They are not just a number to me. I get great satisfaction helping them overcome any obstacle whether it be academic, financial, or personal. Seeing them cross the stage at graduation is rewarding because it makes all that we do at BCC worthwhile. In my new position, I will continue listening to their concerns and address them through the newly established enrollment structure.
In addition to his work as a college administrator, he also founded a minority male mentoring program (Men2Men) in 2004 to connect with minority students on the campus. Today the program is a part of CUNY's Black Male Initiative (BMI) Program and is called the Male Empowerment Network (MEN). He served as the Executive Director of the program for more than 7 years. He sees this as one of the highlights of his career.
Academically, he earned a B.S. degree from Touro College, an M.A degree from Teachers College at Columbia University an M.I.S. degree from The City College of New York, and a Ph.D. in Higher Education from the Richard W. Riley College of Education and Leadership at Walden University. In addition to BCC, he has held positions at Columbia University, City College, and Medgar Evers College.
President Isekenegbe noted: "Dr. Gantt has a demonstrated track record of more than 25 years of progressive executive leadership in higher education. His background, education, and experience in higher education, registration, admissions, and pre-college programs, make him particularly suited for this leadership role. I know he will be a new and welcome contributor to improving our student enrollment and retention."
"At BCC we have a lot to offer our students including a great faculty and robust academic programs. We are a hidden gem, a beautiful campus where everyone feels safe. We are also a resource to the community in the Bronx. Reaching out to community groups, pastors, and others and sharing our story will be an important part of my mission," concluded Dr. Gantt.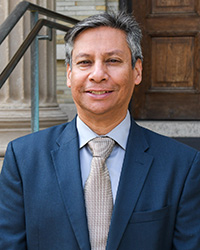 Luis Montenegro, Ph.D.
Vice President for Academic Affairs and Provost
Dean Luis Montenegro has been at Bronx Community College since 1997, with an initial appointment as faculty in the Engineering, Physics and Technology department. He served as department Chairperson for eight years until 2012. Since that time he has served in the executive team in the Office of the Provost, having served as Associate Dean for Curricular Matters, Dean for Academic Affairs and Interim Provost. He oversees the Office of Personnel Administration and Workload and the Center for Teaching and Learning and Technology.
Dr. Montenegro attended Los Angeles City College before transferring to the Massachusetts Institute of Technology, where he received a B.S. degree in Physics. He received a M.A. degree in Physics at City College of New York and a Ph.D. in Physics from CUNY's Graduate School and University Center.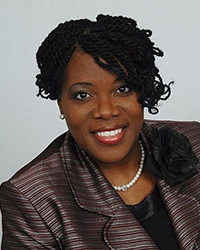 Tina L. Spears
Excecutive Director of Human Resources
Tina L. Spears is an accomplished and results-driven Executive Director of Human Resources with more than 30 years of extensive experience in shaping and leading strategic HR initiatives. Known for her ability to drive organizational success through effective talent management, employee engagement, and innovative HR strategies, she has served as Executive Director of Human Resources at Bronx Community College, CUNY since October 2022.
In her capacity, Ms. Spears serves as the chief human resources advisor for the institution.  She leads the development and implementation of policies and practices related to human capital in accordance with the policies, procedures, rules, regulations and by-laws of the college and CUNY.
Ms. Spears has a proven record of success in optimizing HR functions to align with business goals and objectives in both small and large organizations across various industries. Prior to joining BCC, Ms. Spears served in higher education at Kean University, where she served as Managing Assistant Director of Recruiting and Union College where she served as Human Resource Information Systems Specialist.
Ms. Spears holds a Master's Degree in Human Resources Management and a Bachelor's degree in Organizational Leadership from Southern New Hampshire University. She is currently working towards a PhD in Organizational Leadership.
Beyond her professional accomplishments, Ms. Spears is an active member of Society for Human Resources Management (SHRM), a contributing writer to the College and University Professional Association for Human Resources (CUPA-NJ), and inaugural member of the American Association for Women in Community Colleges (Union County College Chapter AAWCC-NJ).  Ms. Spears regularly participates in community workshops and events surrounding job readiness and interviewing techniques in her home state of New Jersey.