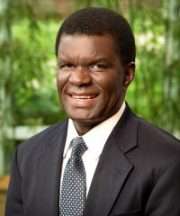 Thomas A. Isekenegbe, Ph.D.
President
Thomas A. Isekenegbe (pronounced "Se-ken-egbe") was appointed the sixth president of Bronx Community College (BCC) in August 2015. Dr. Isekenegbe has an outstanding administrative, teaching and leadership record that spans nearly 30 years at both two-year and four-year institutions of higher education.
Dr. Isekenegbe's commitment to student success is immeasurable. Under his leadership, BCC continues to thrive with the expansion of the Accelerated Study in Associate Programs (ASAP), which aims to ensure that every student has the opportunity to graduate with a degree in three years or less. This program enhances the learning experience for each student and ultimately leads to an academic career of excellence.
Dr. Isekenegbe is fully committed to creating a community of excellence at BCC not just for students but for the entire campus and the surrounding communities. In addition to the ASAP program, Dr. Isekenegbe has overhauled the student services division by merging these services with academic affairs. This merger has provided BCC students and faculty with a unique opportunity to receive exceptional service all in one place. With an outstanding student faculty ratio of 19 to 1, students are able to learn in an enriching environment that promotes academic excellence.
As President of BCC, Dr. Isekenegbe worked towards improving the enrollment process. Success in leading a great team in Admissions, IT, Testing, and ASAP allowed for the continuation of significant enhancements to data integration and automation. As a result, along with duplicating the ASAP model, the Admissions team was able to increase the automation of the enrollment processes for CUNY Start and Math Start programs.
Dr. Isekenegbe has received various awards and recognition from varied groups in the United States and abroad for services in different areas.
Prior to his appointment to BCC, Dr. Isekenegbe was president of Cumberland County College, a community college located in Vineland, New Jersey. He developed high-quality academic programs that are data-driven and responsive to current labor market demands. He directed the revision and redesign of Cumberland County College's remedial courses and programming to fast-track student completion. The redesign was driven by longitudinal data collected in both remedial math and reading. Under his direction, the College joined the Achieving the Dream network of schools in 2010, which promotes the use of data to make strategic academic decisions.
Dr. Isekenegbe was born in Nigeria, making him the first CUNY president originally from Africa. And like more than half of BCC scholars, he was the first in his family to attend college, receiving a bachelor's degree in biology with honors from the University of Nigeria, Nsukka. He went on to attend Indiana State University, where he earned a master's in science education, as well as an Ed.S. and Ph.D. in curriculum and instruction.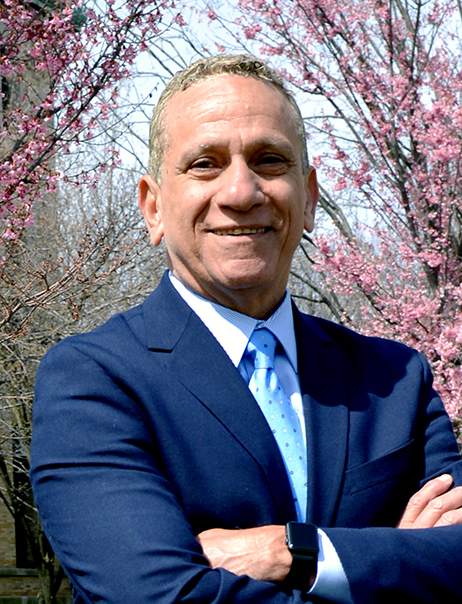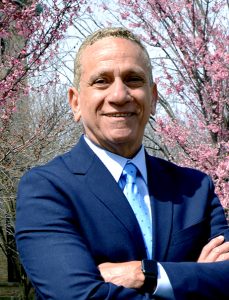 Eddy Bayardelle, Ph.D.
Vice President for Advancement, Communications and External Relations
A staunch advocate for underserved populations, Dr. Eddy Bayardelle has demonstrated how innovative solutions for organizations and institutions can bring tangible benefits to communities worldwide.Prior to joining Bronx Community College, Bayardelle served as President and CEO of Virtual Enterprises International. Bayardelle initiated a major growth phase of a new nonprofit organization for entrepreneurial education in the US and its global activities for 5,000 youth-run businesses in more than 40 countries.As President of the Merrill Lynch Foundation and Managing Director of Global Philanthropy, Bayardelle was the chief architect of the firm's philanthropic strategy, refocusing a multi-million dollar budget to support high-impact public-private partnerships for underserved communities.
Prior to that, as Chief Operating Officer for the U.S. Fund for UNICEF, Bayardelle enabled a renowned organization to energize its mission and operations, attract new donors, and position itself for long-term sustainability.
Bayardelle's senior executive posts in pre-K through post-secondary education include Superintendent for the Hempstead Public Schools, Superintendent for Monitoring & School Improvement and Executive Director of Special Education for the NYC Public Schools. He also held several influential roles at Bank Street College Graduate School of Education, including Associate Dean for Planning & Development and Chair of Bilingual Education. Bayardelle co-founded and co-directed at New York University the acclaimed NY Education Policy Fellowship of the Institute for Educational Leadership, a highly selective executive training program for public, nonprofit and private sector professionals specializing in education policy and leadership.
Bayardelle has served on numerous boards, including Mayor Bloomberg's Cultural Affairs Commission, the Governor's Advisory Group on Haiti under Jeb Bush, the Independent Sector's International Task Force, the National Guard Youth Foundation, the Conference Board's Contributions and Business & Education Councils, NYC & Company/NYC Bureau of Trade and Tourism, the American Heart Association's Executive Leadership Team for Workplace Giving, the Securities Industry and Financial Markets Foundation, the Institute for Student Achievement, the Multicultural and Training and Advocacy Project, the National Coalition for Haitian Rights and Wall Street Rising.
Bayardelle has been quoted in and authored numerous reports, articles and stories across the media and has been a frequent speaker on a variety of topics in education and philanthropy. His work has attracted awards and honors from organizations around the world, including: American Cancer Society, American Heart Association, Atlanta Public Schools & Atlanta Chamber of Commerce, Baruch College, Borough of Manhattan Community College, Institute for Educational Leadership, Institute for Student Achievement, International Youth Foundation & USAID, Miami-Dade County Public Schools, National Guard Youth Foundation, National Puerto Rican Day Parade, National Urban League, Peking University, PENCIL, Points of Light Foundation, Securities Industry and Financial Markets Association, Sesame Workshop, United Nations Association, United Way, and the University of Mexico.
Bayardelle attended elementary school in Haiti and the Congo and high school in New York City. After serving in the U.S. Army, Bayardelle received his B.A. from Marymount Manhattan College, his M.S. from Bank Street College and his Ph.D. from New York University. He speaks English, French, Spanish and Haitian Creole.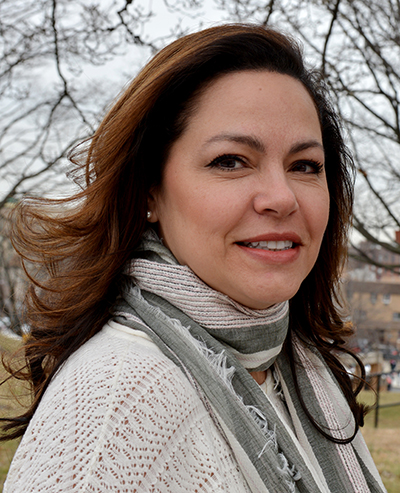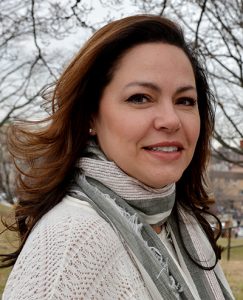 Irene R. Delgado, Ph.D.
Vice President of Student Success
Dr. Irene R. Delgado has been at the helm of the Student Success department at BCC that encompasses various units all with the overarching mission to ensure that our students walk across the graduation stage. She works closely with administration and faculty on the removal of obstacles that impede our students' educational success (ranging from Admissions to Athletics, food insecurity to child care, financial aid to judicial affairs).
Prior to her arrival Delgado was dual hatted for six years at SUNY/Maritime College as the Associate Provost and Dean of Students, where she lead the restructuring of the Academic Board process; developed and implemented initiatives that yielded increases in freshman retention and graduation rates; and, implemented the Cadet Shipping Computer Tracking Program that was cited by the US Coast Guard as a best practice for the other six Maritime Academies in the US.
Delgado graduated from Mercy College, with a BA in paralegal studies. She went on to study at Long Island University where she graduated with an MBA in Marketing (with Distinction) and an MS in Counseling. For good measure she also earned a Post Master's Certificate in Management. In 2011 she completed her Ph.D. in Educational Psychology from the CUNY/Graduate Center. Her dissertation is entitled "Closing the Gap: Relational Aggression in the College Environment".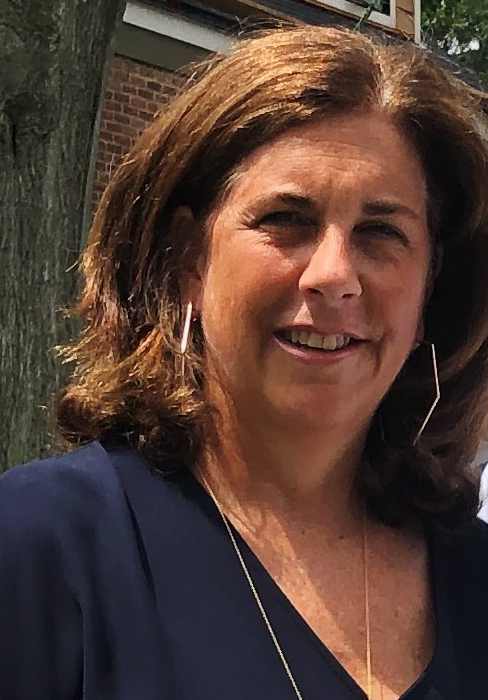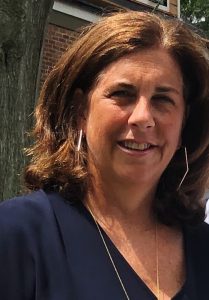 Susan G. Fiore, Esq.
Executive Legal Counsel and Labor Designee
Immediately out of law school, Susan followed her passion for litigation and trial work to the New York County District Attorney's Office during the iconic tenure of Robert M. Morgenthau. After a few years of private practice, Deputy Fiore sought more meaningful work and chose career opportunities offering a chance for more impactful change. Prior to joining the College, she was Assistant Legal Counsel for the Phoenix House Foundation. She earned a B.A. in political science from Muhlenberg College, a J.D from New York Law School and an LL.M. in Intellectual Property/Information Technology from Fordham Law School. The opportunity for Deputy Fiore to serve in multiple roles on campus make her particularly appreciative of BCC's collaborative atmosphere.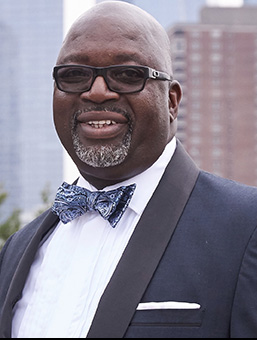 Bernard Gantt, Ph.D
Vice President of Enrollment Management
Dr. Bernard Gantt will assume the newly created position of VP of Enrollment Management.
Addressing the issues of declining enrollment and retention and their negative impact on the College's budget, the position creates a single point of accountability reporting directly to The President.
Dr. Gantt is the principal advisor to the President on policies and strategic matters relating to admissions, enrollment, registration, financial aid, student accounts, and retention. He oversees all early and pre-college programs.
He serves as a member of the President's cabinet and as the crucial point person for all enrollment management committees. This will establish a streamlined flow of communication and an opportunity to create a seamless community bringing together everyone responsible for enrollment and retention.
A higher education professional with decades of experience, Dr. Gantt joined BCC in 1998 as Registrar. He has served as Dean of Academic Services since 2015. Before that he served as the Dean of Enrollment Management from January 2007 until 2015; Associate Dean of Enrollment Management from January 2001 until 2007. Under his leadership, BCC experienced tremendous enrollment success.
"One of the best things about working at BCC is our students. Many of them are single parents, caregivers for their parents, or are dealing with real-life issues like homelessness and food insecurity. They are not just a number to me. I get great satisfaction helping them overcome any obstacle whether it be academic, financial, or personal. Seeing them cross the stage at graduation is rewarding because it makes all that we do at BCC worthwhile. In my new position, I will continue listening to their concerns and address them through the newly established enrollment structure.
In addition to his work as a college administrator, he also founded a minority male mentoring program (Men2Men) in 2004 to connect with minority students on the campus. Today the program is a part of CUNY's Black Male Initiative (BMI) Program and is called the Male Empowerment Network (MEN). He served as the Executive Director of the program for more than 7 years. He sees this as one of the highlights of his career.
Academically, he earned a B.S. degree from Touro College, an M.A degree from Teachers College at Columbia University an M.I.S. degree from The City College of New York, and a Ph.D. in Higher Education from the Richard W. Riley College of Education and Leadership at Walden University. In addition to BCC, he has held positions at Columbia University, City College, and Medgar Evers College.
President Isekenegbe noted: "Dr. Gantt has a demonstrated track record of more than 25 years of progressive executive leadership in higher education. His background, education, and experience in higher education, registration, admissions, and pre-college programs, make him particularly suited for this leadership role. I know he will be a new and welcome contributor to improving our student enrollment and retention."
"At BCC we have a lot to offer our students including a great faculty and robust academic programs. We are a hidden gem, a beautiful campus where everyone feels safe. We are also a resource to the community in the Bronx. Reaching out to community groups, pastors, and others and sharing our story will be an important part of my mission," concluded Dr. Gantt.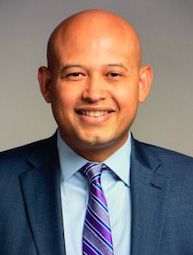 Lester Edgardo Sandres Rápalo, Ed.D., MBA, M.A.
Vice President & Provost, Academic Affairs
Dr. Lester Edgardo Sandres Rápalo was born in Honduras, Latin America and raised in Massachusetts. Dr. Rápalo is fluent in Spanish and English and has professional fluency in Portuguese and Italian.
Dr. Rápalo is the Provost and Vice President for Academic Affairs is the Chief Academic Officer of the College and serves as the executive officer in the President's absence. As a member of the President's Cabinet, the Provost participates in the development, evaluation and administration of College policy and the advancement of the College's strategic priorities and planning. The Provost oversees the College's fifteen academic departments and also oversees the Associate Dean for Success Programs, the Associate Dean for Curriculum Matters and Academic Programs, the Assistant Dean for First Year Program, the Scheduling Office, and the Center for Teaching, Learning and Technology.
Prior to joining Bronx Community College, Dr. Rápalo held the title of Campus Dean (equivalent to Provost) and Dean of the Institute of Intensive English at Union County College in Elizabeth, New Jersey where he supervised five deans, 12 college academic departments, 295 faculty and staff, and 133 adjunct faculty. Dr. Rápalo was responsible for the institutional management of all campus-wide programs, including the TRINITAS School of Nursing, the English as a Second Language (ESL) program and 12 academic departments. Dr. Rápalo served as the Perkins Director for the College with an operating grant of $800,000 per year allocated to 31 academic programs to support the purchase of supplies and equipment and professional development. Over the past ten years, over $10,000,000 has been allocated under this program.
Dr. Rápalo was responsible for policy development and strategic planning in a wide range of areas supporting Academic Affairs and Student Affairs, including, inter alia, assessment, curriculum development, international students, One Stop Center, Career Services and internships, counseling, student life, faculty development, enrollment, Veteran's Affairs, Women's Center, and course scheduling college-wide.
Dr. Rápalo focused especially in the areas of enrollment management, personnel administration, and educational planning and evaluation. He served as the liaison between Union County College and the City of Elizabeth and worked with area organizations, both public and private, to bring the College's services to the community. From 2015 to 2017 Dr. Rápalo was also the Dean of the Social Sciences, Business and History division for Union County College in Cranford, New Jersey. Dr. Rápalo was also the Interim Dean of American Honors from 2017 to 2018. Dr. Rápalo served on the Middle States Core Committee to work on the upcoming self-study report and its coordination/verification of the compliance's areas.
In addition to his extensive experience in higher education administration, Dr. Rápalo has taught at various levels of education. Most recently, Dr. Rápalo has taught graduate and undergraduate business courses. Prior to that, he worked for more than five years at Orlando-based Valencia College, where his responsibilities included serving as interim dean of the Humanities and Foreign Language Department and as Chair of the Foreign Language Department while managing a full-time teaching schedule.
Dr. Rápalo earned a Doctor of Education from Nova Southeastern University in Fort Lauderdale, Florida, a Master of Business Administration from Syracuse University in Syracuse, New York, and a Master of Arts in Literature and Linguistics and a Bachelor of Arts in Literature and Linguistics from the University of Massachusetts Amherst in Amherst, Massachusetts. In addition, Dr. Rápalo has received two honorary degrees recognized by the United Nations, a Doctor in Humanities from the United Graduate College and Seminary International and a Doctors of Letters from the Academy of Universal Global Peace for his humanitarian efforts to bring educational opportunities to underprivileged communities.
Dr. Rápalo has been awarded several awards for his community outreach efforts, including The World Civility Award awarded by Ambassador Clyde Rivers and IChange Nations and the Human Excellence Gold Medal Award awarded by the United Nations University for Global Peace. During his tenure at Union County College, Dr. Rápalo was named "Ambassador of Education and Culture" by the Desfile Salvadoreño and was recognized by the United Nations for the "V Education Forum" held in Elizabeth, New Jersey in collaboration with the Desfile Salvadoreño to host a forum focused on educational opportunities for underserved communities throughout New Jersey. Dr. Rápalo was awarded a Resolution by the Union County Freeholders for promoting education, diversity, and inclusion for hosting the First International Concert for Peace in Elizabeth, New Jersey. Through Dr. Rápalo's efforts, Union County College hosted the Vice President of Costa Rica, Mrs. Epsy Campbell Barr, the first time in the history of Union County College to receive an international executive.
Dr. Rápalo is the author of several textbooks and articles and has had several media appearances in media outlets such as Telemundo, ABC Channel 7 and Azteca TV (México).
Dr. Rápalo is a Board Member of The United Way of Greater New Jersey and is a member of the Hispanic Association of Colleges and Universities (HACU).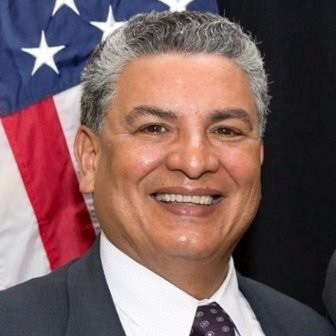 Dr. Milton Santiago
Interim Vice President of Administration & Finance
Dr. Milton Santiago has agreed to come out of retirement, and serve as the Interim Vice President of Administration & Finance here at Bronx Community College.
Prior to his retirement, Dr. Santiago served as VP of Administration at SUNY Dutchess Community College in 2018.
No stranger to the CUNY college system, Dr. Santiago worked at Lehman College for some 10 plus years starting in 1997 as Deputy to The President and has held various positions there including: Interim AVP for External Affairs and Advancement, Interim Director of External and Government Relations, as well as Interim VP for Continuing Education and Workforce Development and Professional Studies. His work at CUNY also includes his term as Vice President for Finance & Administration at the College of Staten Island from 2008-2011.
Dr. Santiago brings a wide depth and breadth of knowledge and experience in the educational sector, and will provide direct supervision for all fiscal matters, budgets and offices related to administration and finance.
We are confident that Dr. Santiago's term here at BCC will create an environment of transparency in the capital and facilities processes of the college, as well as establish a culture of service adhering to the principles of assessment.