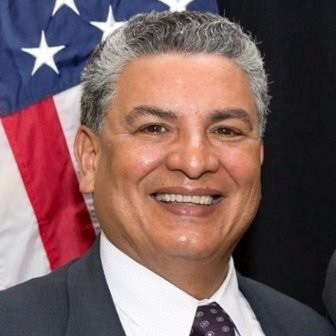 Milton Santiago
Interim Vice President
Administration and Finance
Location: SH-211
Ext. 5127
Dr. Milton Santiago has agreed to come out of retirement, and serve as the Interim Vice President of Administration & Finance here at Bronx Community College. Prior to his retirement, Dr. Santiago served as VP of Administration at SUNY Dutchess Community College in 2018.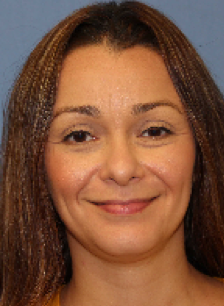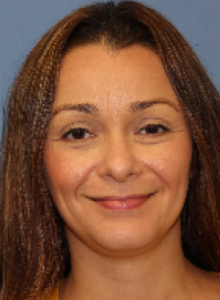 Gina Ugarte
Executive Director of Finance and Business
Business Office
Location: CO-816
Ext. 5562
Gina Ugarte, Executive Director of Finance and Business, leads all Business Office operations including Budget Administration, Accounting, Purchasing, Bursar, Payroll Operations, Property Management and Receiving. Gina received her B.A. from Saint Francis College.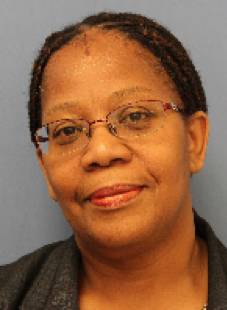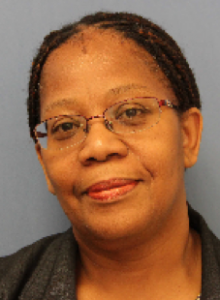 Deborah Alston
Finance Budget Director
Business Office
Location: CO-813
Ext. 5793
Deborah Alston joined BCC in January 2016 as Finance Budget Director. She coordinates the annual tax levy budget process, prepares budget statements and operating reports for department managers and senior officers, and provides ongoing support to the College on budget matters. She works with other staff in the business office to develop budgeting and financial reporting models, establish business policies for the College and implement a financial reporting system.  Deborah graduated from Brooklyn College where she received a Bachelor of Science degree in Accounting.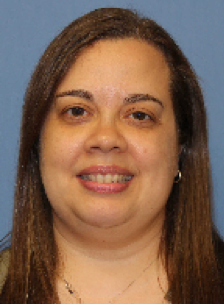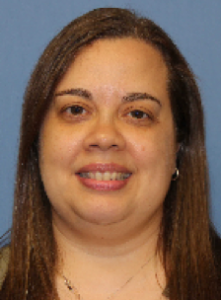 Carmen Perez
Accounts Payable Manager
Business Office
Location: CO-815
Ext. 5783
Carmen Perez is the Accounts Payable Manager in the Business Office. She is responsible for overseeing all tax levy payments for procured goods and services, as well as reimbursements to faculty and staff for travel and miscellaneous expenses. Carmen received her B. A. from Fordham University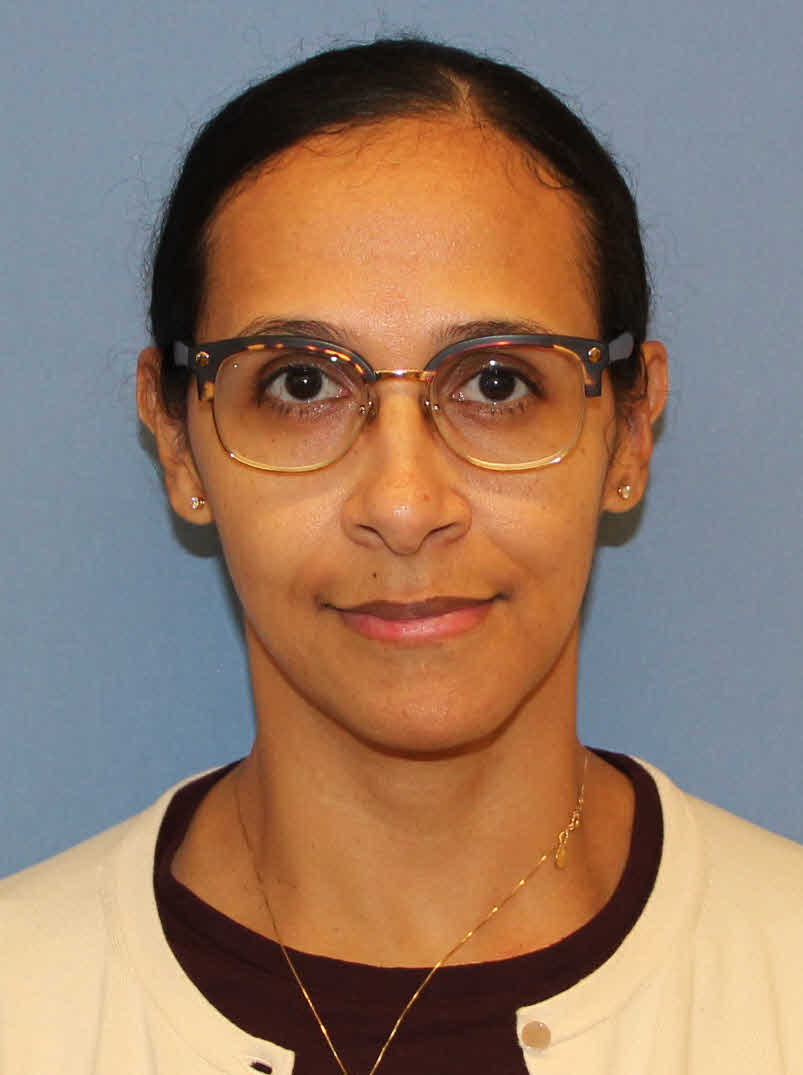 Glendaliz Nunez
Director of Accounting & Related Entities
Business Office
Location: CO-809
Ext. 5789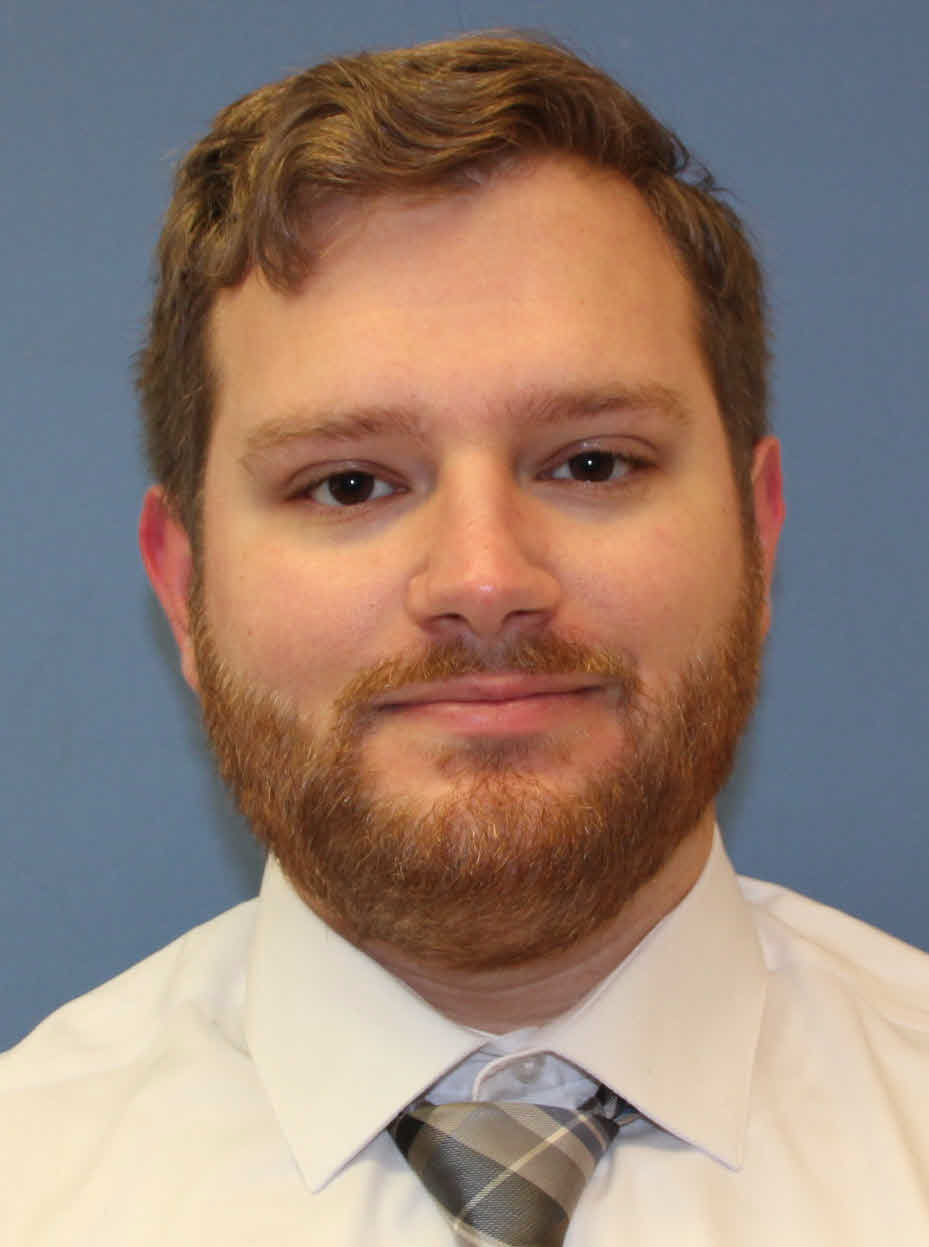 Stephen A. Cacace
Enrollment Bursar Director
Business Office
Location: CO-Main Lobby
Ext. 5629
Stephen A. Cacace joined Bronx Community College as the Enrollment Bursar Director in January 2022. In this role he provides timely, proactive, professional, and efficient financial services to students, parents, faculty, staff, college departments, and external organizations to assist students in meeting their financial obligations to the College. The Office of the Bursar is dedicated to delivering quality services to all college constituents, while at the same time complying with college and CUNY policies, applicable laws, regulations, and best practices. Prior to joining Bronx Community, he served as Collections Specialist/Assistant Bursar at CUNY Brooklyn College. Stephen holds a Bachelor of Science in Business, Management and Finance and a Master of Science in Business Administration from Brooklyn College.
VACANT
Receiving and Inventory Control Manager
Business Office
Location: PG-103
Ext. 3535
The Property Management and Central Receiving departments are responsible for receiving and distributing arriving packages, tagging equipment and completing the annual inventory of capital and non-capital assets. Charlton began working at BCC in the Fall of 1990 while studying for his Associate Degree. He became Property Manager in 2003, the same year he received a Bachelor of Arts from the City College of New York.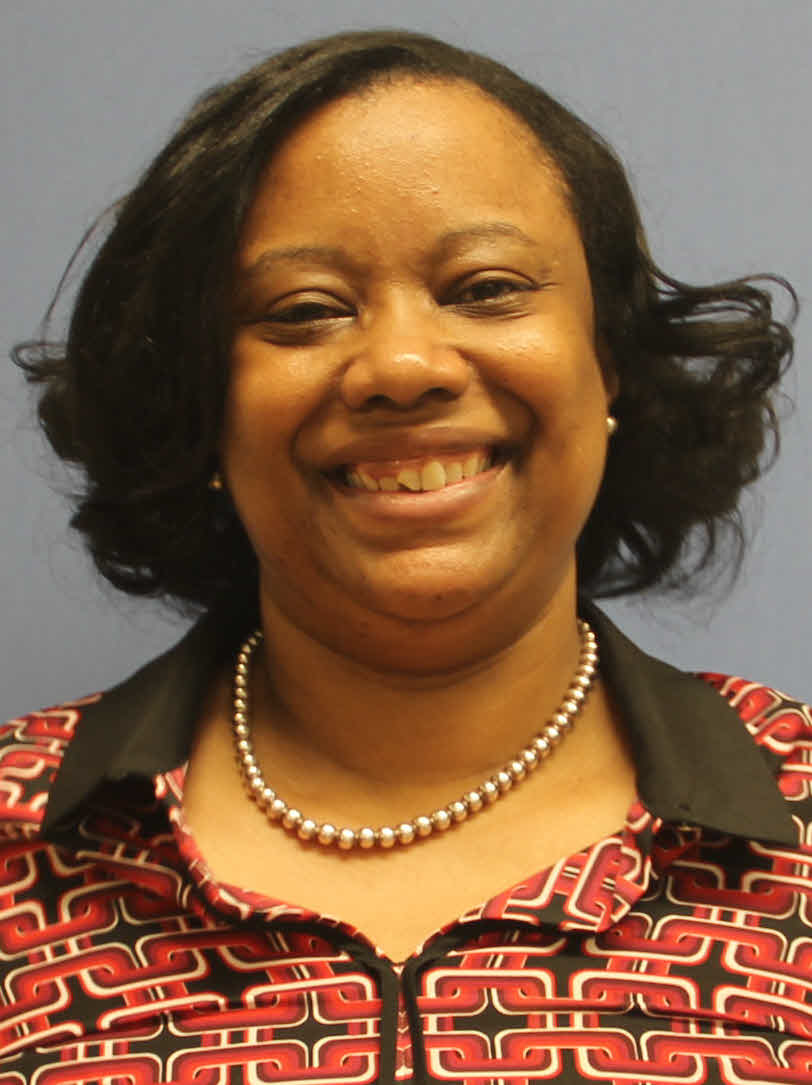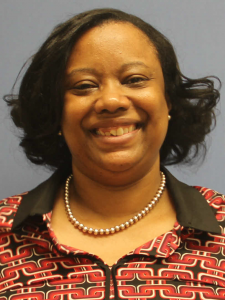 Kelema Bradford
Finance Procurement Director
Business Office
Location: CO-824
Ext. 5800
Kelema Bradford serves as the BCC Procurement Director since February 2020. Prior to joining Bronx Community, Ms. Bradford served in procurement field for over two decades rising to the role of Assistant Procurement Director at Baruch and holding senior procurement roles at both Columbia and Viacom Corporate., Ms. Bradford helps to ensure efficient and continuous operation of the College by obtaining all goods, equipment, and services in a timely and fully compliant manner as set forth by CUNY and The City and State of New York. Ms. Bradford holds a BA from the College of New Rochelle and is currently pursuing her Masters from John Jay with an expected completion date of Fall 2022.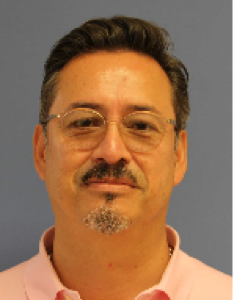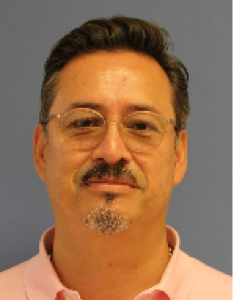 Octavio A. Gomez
Project Manager
Campus and Facilities Planning
Location: SH-302
Ext. 5383
Octavio A. Gomez is the Project Manager of Campus and Facilities Planning. His role is to help develop and review all capital and non-capital projects; develop project scopes, schedules and reports; and project costs to assure completion dates. Octavio received his Bachelor of Architecture degree 1988 from the New York Institute of Technology.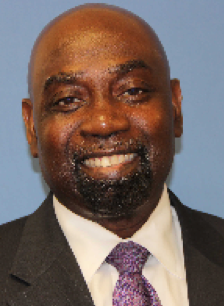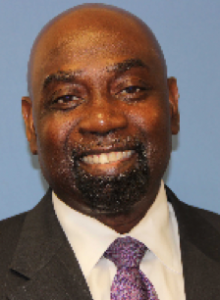 David A. Taylor
Assistant Vice President
Campus Operations
Location: SH-204A
Ext. 5598
David A. Taylor, Assistant Vice President for Campus Operations is responsible for the operations and stewardship of the campus including: physical plant, infrastructure, and energy conservation.  AVP Taylor received his MBA in Business Administration and Policy from Baruch College.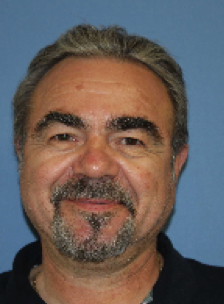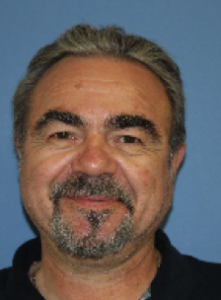 Frank Giglio
Director
Campus Administrative
Support Services
Location: CH-LL
Ext. 5610
Frank Giglio, Director of Campus Administrative Support Services is in charge of key client service areas including: Campus Service Center, Mail, Duplicating, Xerox Print Smart Program, Audiovisual, Videography and Records Management.  Frank graduated from Empire State College with a Bachelor of Science degree with a Graphic Arts major.

Olaitan Femi-Falade
Environmental Health and Safety Officer
Environmental Health and Safety
Location: LO-510
Ext. 5811
Femi Falade helps promote a safe and healthy campus environment for staff, faculty and students by developing, facilitating and monitoring policies and programs that minimize risks related to environmental health and safety and ensure compliance with applicable federal, state and city environmental and occupational health and safety mandates and regulations. Femi is a Certified Professional Environmental Auditor, CPEA, and holds a Master of Science in Environmental Health from the University of Strathclyde, United Kingdom and a Bachelor of Science in Microbiology from Obefemi Awolowo University, Nigeria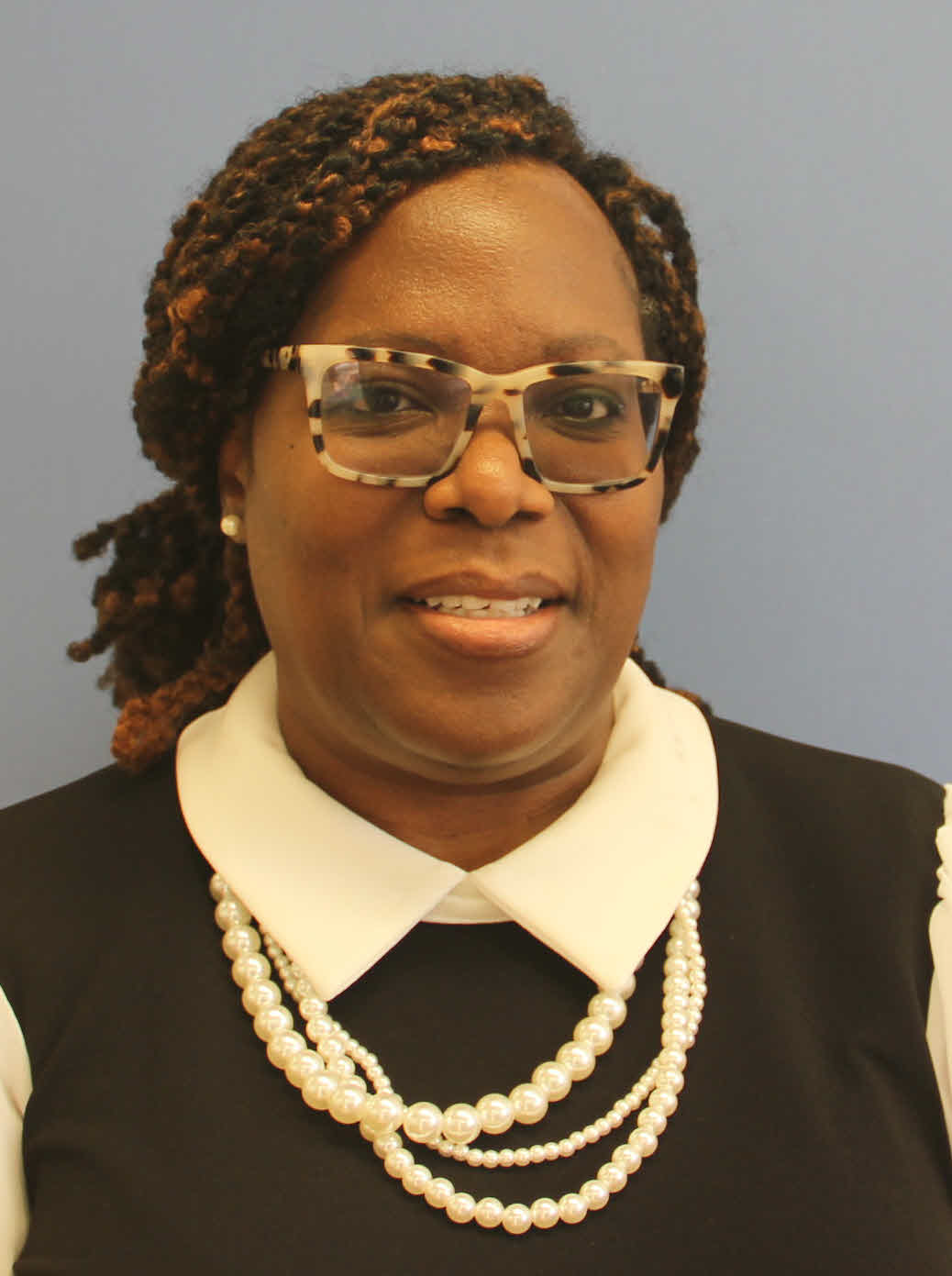 Tina L. Spears
Executive Director of Human Resources
Human Resources
Location: SH-208
Ext. 5114
Tina L. Spears joined Bronx Community in October of 2022 as the Executive Director of Human Resources. In this role, she provides and leads the HR Team in providing confidential, professional services to attract, develop and retain the most qualified workforce and to support each employee's professional and personal growth. Ms. Spears joins Bronx Community College from Kean University, where she has served as the Managing Assistant Director of Recruiting, prior to which she worked as a Human Resource Information Systems Specialist with Union College. Ms. Spears holds a Bachelors degree in Organizational Leadership from Southern New Hampshire University and will be awarded her Master of Science degree in June of 2023.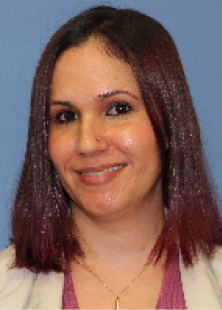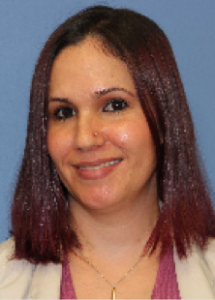 Purysabel Uregar
HR Benefits Specialist
Human Resources
Location: SH-104
Ext. 5111
Purysabel Uregar is a Benefits Specialist in the Human Resources Department. She is responsible for the administration of all health plans, pension plans and long-term disability/long term care plans, and benefit programs for managerial, instructional and civil service employees. Purysabel joined the College in 2006 and holds an MS degree in Human Resources Management from Lehman College.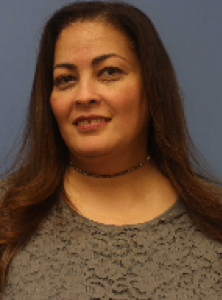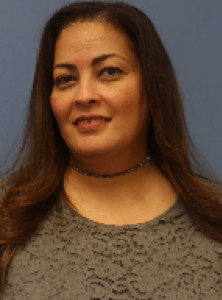 Luisa Martich
AVP of Information Technology
Information Technology
Location: CO-827
Ext. 5168
Luisa Martich is the AVP of Information Technology and services as the Chief Technology and Information Officer for the College responsible for the management and oversight of the Office of Information Technology's budget. She also directs the day-to-day operations of IT management staff, leads the Information Technology Enterprise Project Management Office and acts as lead/co-lead in projects related to the Office of Information Technology. Luisa has a master's degree in Information Security from Kaplan University and a second master's degree in management and leadership from the CUNY School of Professional Studies.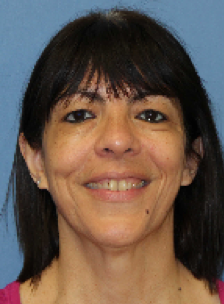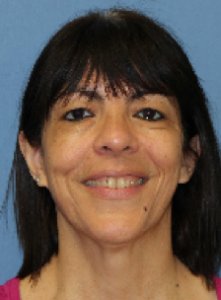 Wanda Santiago
Director for Academic Computing, Service Desk & IT Professional Development
Information Technology
Location: CO-804
Ext. 5352
Wanda Santiago is the Director of Academic Computing/Technology Service Center.  She is responsible for the management of the College's academic computing facilities and for oversight of the IT service desk.  Wanda also plans and coordinates skill trainings and team development for the Office of Information Technology, manages the BCC broadcast email and voice system and serves as the Site License Coordinator for the College. Wanda has an MS from the CUNY School of Professional Studies.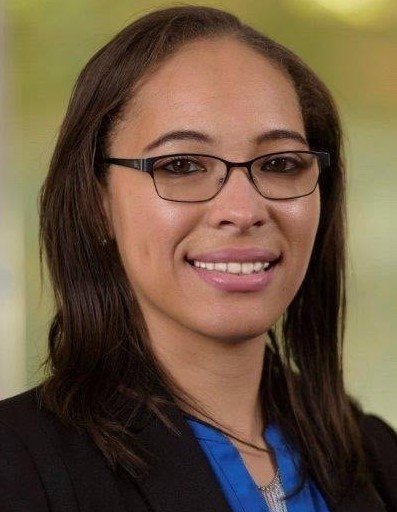 Marissa Danzy
Chief Admin. Superintendent
Physical Plant Services
Location: NH-12F
Beginning July 1, 2022, Marissa joins Bronx Community College as the Chief Admin Superintendent overseeing the daily operation of the physical plant and the mechanical/electrical systems for all campus buildings and grounds. Services include: heating, ventilating, air conditioning, electrical, repair, renovations, relocations, landscaping, snow removal, carpentry, plumbing, painting, site cleaning, trash collection and recycling. Marissa holds an MBA from Syracuse University – Whitman School of Management with a concentration in supply chain management and finance along with a Bachelor of Engineering from SUNY Maritime College. Marissa holds several accreditations including: EPA Certified Universal Technician, Building Operator Certificate, Certified Energy Manager, and OSHA 30.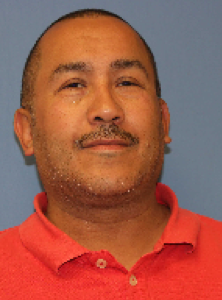 Anthony Colon
Administrative Superintendent
Physical Plant Services
Location: NH-12E
Ext. 5241
Anthony Colon is the Administrative Superintendent of Facilities in the Physical Plant Services Department. Working with the Chief Superintendent, he is responsible for managing PPS' daily campus operations. Anthony joined BCC in January 2016 following 30 years at City College where he was most involved in maintenance, custodial and landscaping operations.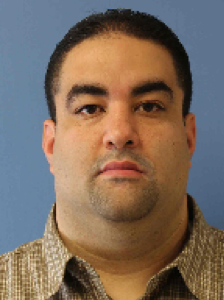 Saul Fraguada
Director
Public Safety
Location: LO-512
Ext. 5924
Saul Fraguada serves as the Director of Public Safety. Public Safety ensures the safety, code compliance, and quality of life for the College community. Saul has proudly served the CUNY community as a law enforcement professional for more than two decades and holds a Bachelor's Degree from John Jay College with a concentration in Criminal Justice.