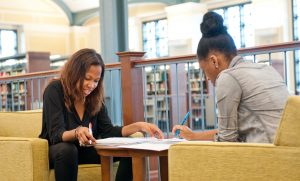 Academic Support
Tutoring Registration Form – Students must complete this form to receive tutoring services. (Registration begins at the start of each semester).
Counseling
Change of Major Form – Students complete this form and submit to the Registrar Office when they wish to officially change their major or plan.
Part-time Approval Form – Students registered for part-time status must complete this form to receive CD Benefits.
Reinstatement Form – Students returning after one semester of not being in college must complete this form.
Special Programs Transfer Form – Students transferring to a CD/SEEK/HEOP/EOP program at another institution must complete this form to continue receiving benefits.
General
Academic and Financial Aid (SAP) Appeals – Students can access all forms necessary to submit an online academic or financial aid appeal. Information on the Freshmen Forgiveness Policy and Academic Dismissal is also available on this site.