BCC New Student Orientation (NSO) Modules: Available in your Blackboard student account.
*Completion deadline is October 15th.*
Please click link below to complete you orientation requirement:
http://www.bcc.cuny.edu/campus-life/student-life/new-and-transfer-student-orientation/
CD Summer Connect Modules
*All freshman students must complete the CD Summer Bridge modules located in Blackboard.*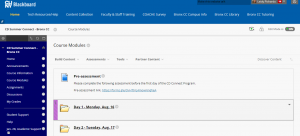 CD Freshman Handbook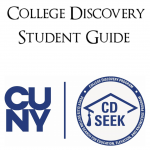 This Freshman Handbook is your guide to resources and information you may need in your first semester in college. This guide includes information about College Discovery Program guidelines and expectations, as well as important forms you will use as a student.
SPARC Training
Every student must complete the Sparc Training, found under your Blackboard organizations. Failure to do so may prevent you from registering for courses the following semester.